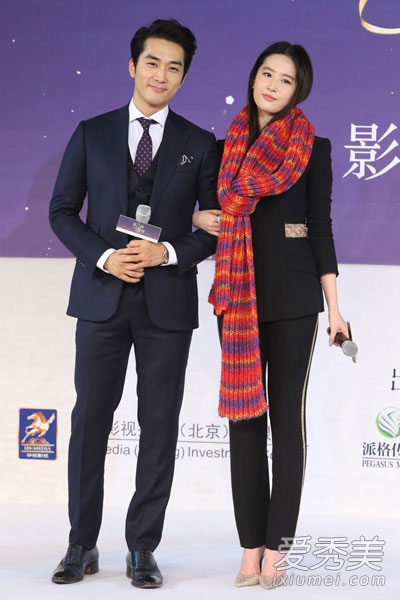 Chinese actress Liu Yifei and South Korean actor Song Seung-heon attend a news conference in January, 2015. [Photo/youth.cn]
Chinese actress Liu Yifei has recently taken part in an upcoming Chinese-Korean joint movie The Third Way of Love.
Based on a novel titled Di San Zhong Ai Qing, The Third Way of Love tells the tragic love story of Zou Yu, a smart and beautiful lawyer and Lin Qizheng, who is from a rich family.
South Korean actor Song Seung-heon stars together with Liu in the film by playing Lin Qizheng.
Song rose to his fame in late 2000, with South Korea's broadcast of the hugely popular TV drama Autumn in My Heart. This series was later exported all over Asia.
Directed by John H. Lee, a South Korean director known for his gentle directorial style. The film is expected to open later this year.
Related:
Liu Yifei graces cover of Self magazine