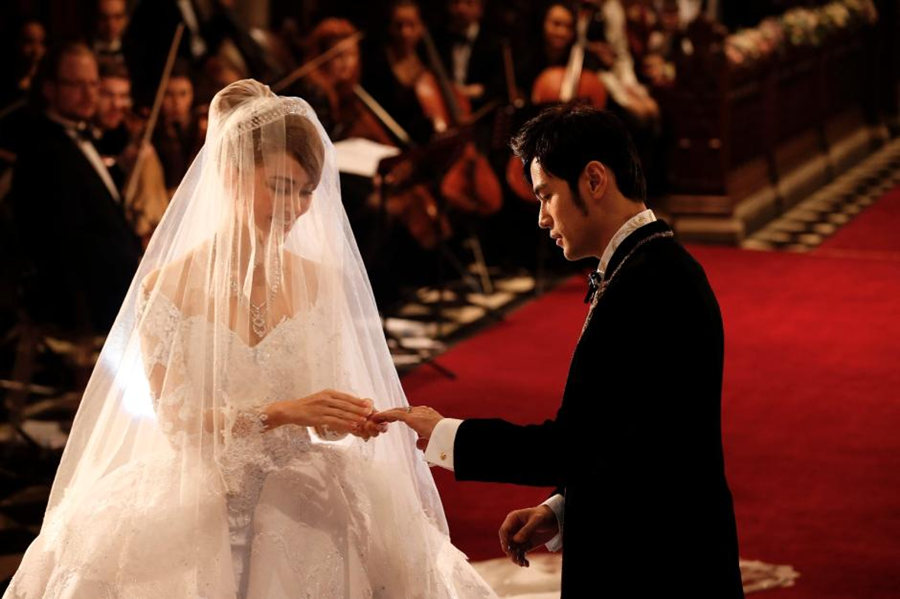 Singer Jay Chou and model Hannah Quinlivan held wedding ceremony at the Selby Abbey in Yorkshire, Britain, Jan 18, 2015. [Photo/weibo.com]
Liu Jiao and a bunch of her music-loving peers were "heartbroken" at the news that Chinese pop icon Jay Chou got married in Britain on Saturday.
"Our Prince Charming finally became the husband of another woman," Liu, a 29-year-old Beijing resident, said jokingly.
Chou married Hannah Quinlivan, a 21-year-old actress and model from Taiwan, at a Christian church in Yorkshire. The two had been romantically involved for four years.
Unexpectedly for Chou's fans, the ceremony, which was to be held on his 36th birthday-Jan 18-was moved up one day.
"As his fans, we had known Jay would get married one day in 2015, but we didn't expect it to be so soon," Liu said. "It's a bittersweet experience."