Animal instincts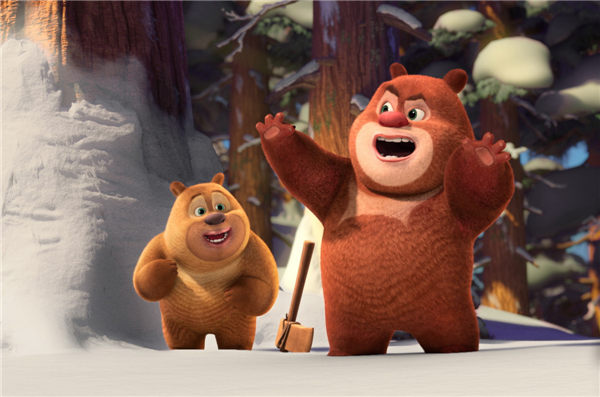 A scene from the latest movie version of Boonie Bears, which invited 100 teachers from kindergarten, primary and middle schools to rate the movie two weeks ahead of its theater premiere. Photos provided to China Daily
A psychologist has created her own rating system for children's programs on Chinese TV amid audience desire for change, Han Bingbin reports.
Two years ago, in eastern China's Lianyungang city, Jiangsu province, a 9-year-old boy inflicted unintended harm on two of his younger friends while trying to copy a scene from the popular TV cartoon Weslie, which shows an evil wolf trying to roast mutton.
The incident shocked many Chinese parents, who complain that cartoons shown on TV are increasingly becoming "bad influences" on young minds, especially owing to their violent content.
According to media reports, in Weslie, the major villain Gray Wolf has so far been hit by his partner, Red Wolf, with a pan some 9,544 times, and he has survived electric shocks about 1,755 times.
Phrases such as "go to hell" and "stupid fellow" are also frequently heard on Boonie Bears, a hit with many Chinese and expat children. It is a TV cartoon that revolves around the adventures of a lumberjack and two bears.
While China still lacks an official TV rating system to filter inappropriate content for children, psychologist Lu Yufei from the Chinese Academy of Sciences, also a mother of a 9-year-old, and her team have privately worked out a mechanism to rate children's films and cartoons, by referring to such rating systems in the West.