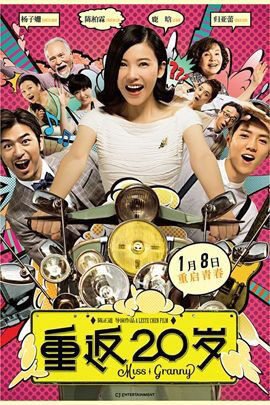 Poster of Miss Granny [File photo]
Miss Granny, the China-Korea co-production about the antics of a time-traveling grandma has taken the top spot at the Chinese box office this week.
The film took just over $19 million this week for a gross of 39 million in its first full week in theaters.
Directed by Chen Cheng-tao from Taiwan province, the movie tells the antics of a 70 year old grandmother who is transformed into a 20 year old woman.
Behind Miss Granny at the box office was Seventh Son which took $16 million in its opening three days with nearly 3 million admissions.
Night at the Museum: Secret of the Tomb hung on to third place taking another $11 million to bring its total to 42 million after 15 days in China.
Epic film The Taking of Tiger Mountain took another 8 million to bring its gross to 135 million after 27 days on release here in China.
Related:
The Seventh Son debuts at Chinese theaters