European women also prefer slim waists
In the Middle Ages (5th - 15th centuries) when wars, plagues and natural disasters posed great threats to people's lives, the fat figure became a symbol of fertility and was preferred by men.
But during the Renaissance, it was another case, and men preferred women to be slender with a small waist. Corsets and stays were popular among noble women who tried all means to tighten their waists even if the process damaged their ribs.
Empress Sissi (Elisabeth of Wittelsbach, Princess of Bavaria) was a beautiful representative of women from this period, who kept a good diet and exercised to maintain her slender figure.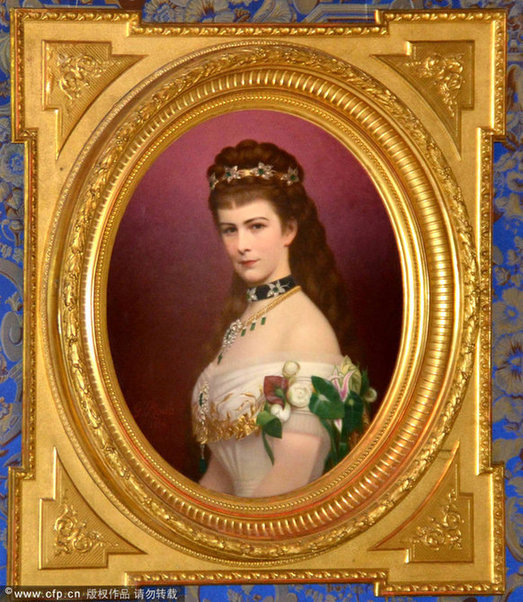 A portrait of Empress Sissi. [Photo/CFP]
For more culture insiders, click here