When did women begin to prefer a slim body
As human beings entered into agricultural civilization, people began to have a stable source of food and fortune, and men began to appreciate beautiful women who weren't obese.
During this time women were confined to housework and they were affiliated to men with social status. Of course they would try to please men and followed their aesthetic criterion.
The statutes from this age depicted thinner women who were well-proportioned.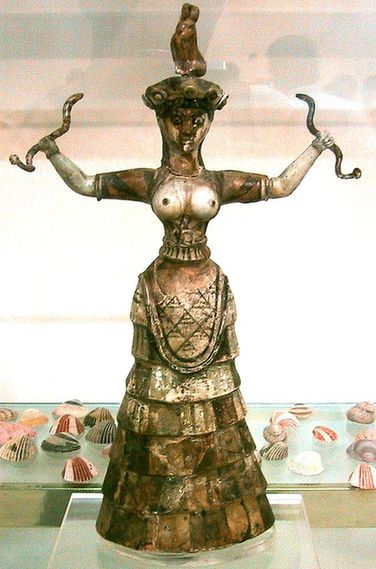 The "Snake Goddess" is from the Minoan civilization of 4,000 years ago. [Photo from web]
For more culture insiders, click here