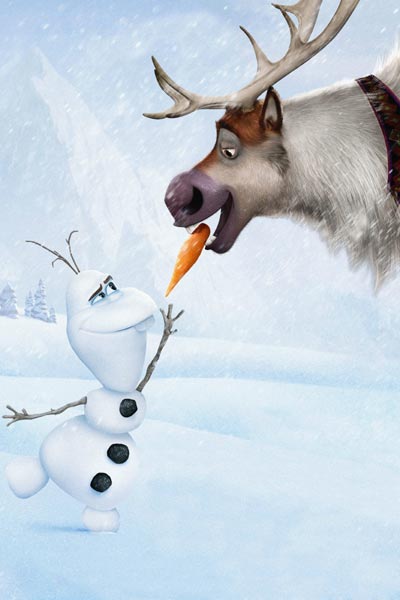 The Disney film Frozen has generated about 300 million yuan ($48 million) in ticket sales in China. Photo provided to China Daily
Walt Disney Studios and Shanghai Media Group Pictures will co-develop stories with Chinese elements, says an executive of the Magic Kingdom.
"The deal focuses on the weakest point in the Chinese film industry, the storytelling," says Stanley Cheung, managing director of The Walt Disney Company, China.
Under the deal, US-based action, adventure and fantasy writers will team with locally based Chinese writers and filmmakers to develop stories and scripts that bear all the hallmarks of Disney films and feature authentic Chinese elements fit for local co-production and aimed at the international market.
The two sides will jointly set up a fund, collecting scripts in both English and Chinese and co-owning the copyrights.
"SMG is proud to work with Disney to create a new era of classic content featuring uniquely Chinese storytelling elements for audiences around the world," says Su Xiao, chief executive officer of SMG Pictures.
"The combination of our media coverage and understanding of the China market and Disney's long-standing success in telling magical stories will surely spark a brand-new chemistry that transcends age and borders."
China's box-office revenue has sustained rapid growth over the past decade. In 2013, the year's gross was 21.8 billion yuan ($3.5 billion), second only to the United States.
The first quarter of 2014 has seen a 31-percent rise over the same period last year, reaching 6.7 billion yuan.