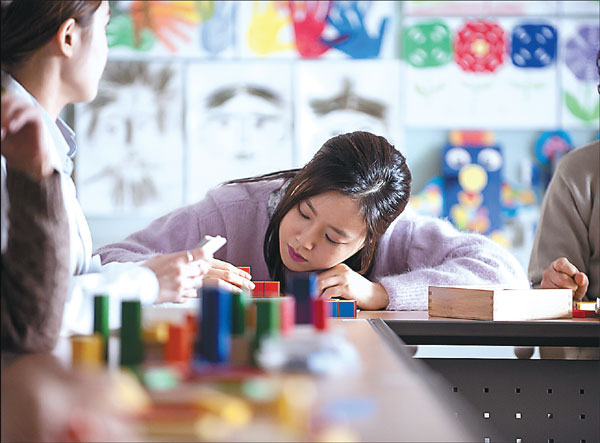 Hopeless Waiting, directed by South Korea's Kang Je-kyu, is one of the four movies in Youku Original Master's Micro Film project in 2014. Photos Provided to China Daily
Filmmakers zoom in the Internet's potential for the movie industry, Han Bingbin reports.
To show its determination to improve the quality of its Internet productions, Youku Original Master's Micro Film project invited some of Asia's most renowned movie directors three years running to make short films for the diverse tastes of a growing Internet audience.
This year, participating directors are Zhang Yuan from the mainland, Hong Kong director and film critic Shu Kei, international award-winning cinematographer Christopher Doyle and one of South Korea's most profitable film directors, Kang Je-kyu. They focus on controversial topics, which are rarely dealt with on the big screen, such as homosexual love and sexual passion.
Launched in 2012, each year the project features works of four established film directors in Asia. In the past two years, participating directors have included such internationally acclaimed artists as Hong Kong's Ann Hui, Taiwan-based director Tsai Ming-liang and Japanese director Kiyoshi Kurosawa. China's excitingly diverse Internet atmosphere has allowed these directors to experiment with avant-garde subjects and filming techniques.
In 2012, Hui presented a movie starring Hong Kong actor Francis Ng about the transgender community. In 2013, the Chinese mainland's veteran film photographer Lyu Le's pioneering creation of an ink-painting and leather-silhouette show-style movie, Yi Wei, was viewed more than 2 million times within 24 hours. In addition to causing a sensation on the Chinese Internet, many of these productions were featured at major film festivals worldwide, such as Cannes and Toronto.
In addition to the master's project, Youku has also supported young directors in a special program. By offering financial help and inviting veteran directors as tutors, the effort has helped 48 start-up directors since 2009. The result is 18 Internet series and 60 short films, which have been viewed 2 billion times on the website.