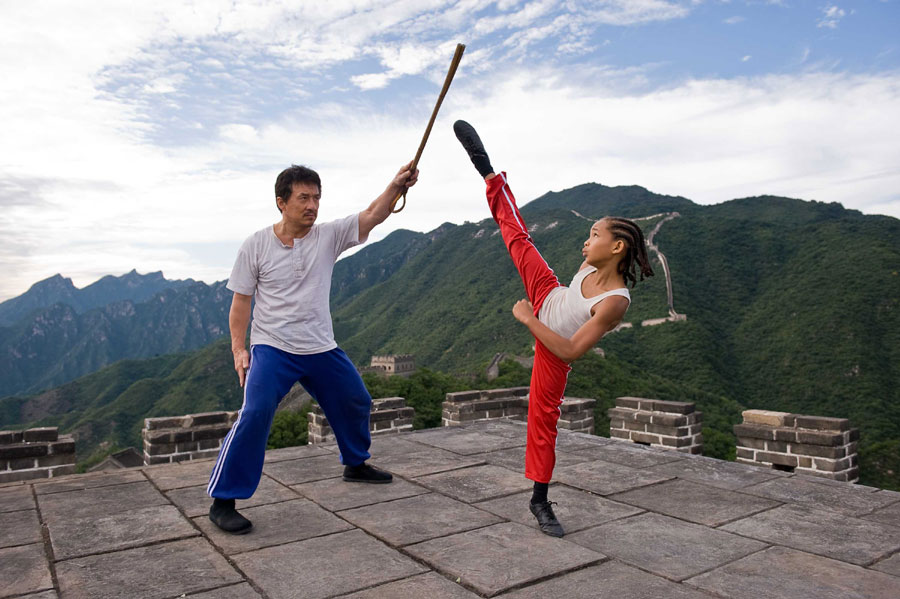 Still photo from the 2010 film "The Karate Kid" starring Jaden Smith and Jackie Chan [Photo/Agencies]
The long-planned sequel to the 2010 film, "The Karate Kid", starring Jaden Smith and Jackie Chan, is now back on the agenda, as Sony Pictures has chosen a new director to put forward the project.
American director Breck Eisner will direct the sequel, in which Jaden Smith and Jackie Chan will reprise their roles, according to Deadline.com.
Breck Eisner's directing credits include the 2010 horror movie, "The Crazies", and the 2005 action comedy, "Sahara".
Harald Zwart directed the previous "Karate Kid", which stars the then 12-year-old Jaden as a boy leaving his Detroit life behind and relocating to Beijing with his mother. There, he befriends a maintenance man, played by Jackie Chan, who is secretly a martial-arts master.
Shortly after the movie's US release in June, 2010, reports surfaced saying that Sony's Columbia Pictures would be developing a sequel starring the same cast. The project however has since been in limbo.
Although the new director has been announced, filming or releasing dates for the movie are still unknown.
Jaden Smith, whose Hollywood career is highly supported by his famous father Will Smith, turns 16 this summer.