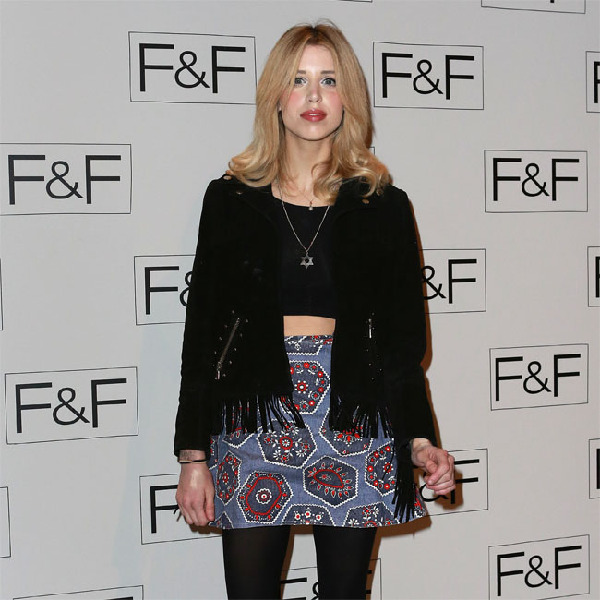 Peaches Geldof [Photo/Agencies]
Peaches Geldof did not leave a suicide note at her home where her body was found.
The young star - who has two young sons, Astala and Phaedra, with her husband Tom Cohen - tragically passed away at her home in Kent, South East England, April 7, at the age of 25 and her death is being treated as "unexplained".
Police claim she didn't leave a suicide note, they also insist there has been no evidence supporting the use of hard drugs.
A post-mortem examination on Peaches will be carried out on Wednesday at a Kent hospital by a Home Office pathologist Dr Peter Graham Jerreat and the need for an inquest will be down to the results of this.
Earlier today, Fifi Geldof paid tribute to her late sister and shared her heartbreak over the death of the young star.
The 31-year-old star posted an old family picture of herself and Peaches as children and captioned it: "My beautiful baby sister ... Gone but never forgotten. I love you, Peaches x (sic)"
Fifi and Peaches are the daughters of Boomtown Rats legend Bob and late TV presenter Paula Yates. They have a younger sister, Pixie, 23, and a half-sister, Tiger Lily, who is Paula's daughter with deceased INXS frontman Michael Hutchence.
Bob who is mourning the loss of Peaches claims the "wittiest and the most bonkers" of his children has been taken from the world.
In a statement, the 62-year-old Irish musician said: "Peaches has died. We are beyond pain. She was the wildest, funniest, cleverest, wittiest and the most bonkers of all of us. Writing 'was' destroys me afresh. What a beautiful child.
"How is this possible that we will not see her again? How is that bearable? We loved her and will cherish her forever.
"How sad that sentence is. Tom and her sons Astala and Phaedra will always belong in our family, fractured so often, but never broken."