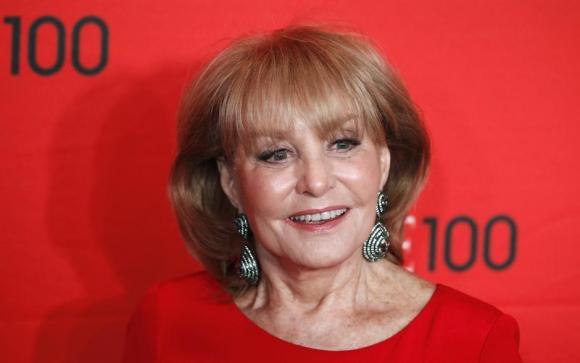 Television personality Barbara Walters arrives at the Time 100 Gala in New York, April 24, 2012.[Photo/Agencies]
Pioneering American TV journalist Barbara Walters, who was the first woman to co-anchor an evening news program, will make her final television appearance on the morning talk show "The View" next month, the network ABC said on Monday.
Walters' last day as a co-host on the all-women talk show she created in 1997 will be on May 16. The network, a unit of Walt Disney Co., will also air a two-hour evening special focusing on her career and her life on the same day.
"In this business there are legends, there are icons, and then there is Barbara Walters," Bob Iger, chairman and chief executive of The Walt Disney Company, said in a statement.
"She broke barriers, defied convention, made history and set the standard for journalistic excellence for more than 50 years. It's hard to imagine television without her," he added.
In honor of her many years on television, the ABC News headquarters in New York will be named for her in a dedication ceremony this spring and "The View" will host a week-long celebration of her career.
"Her influence on television, and American culture, will resonate for decades to come," Anne Sweeney, the president of Disney/ABC Television Group, said in a statement.