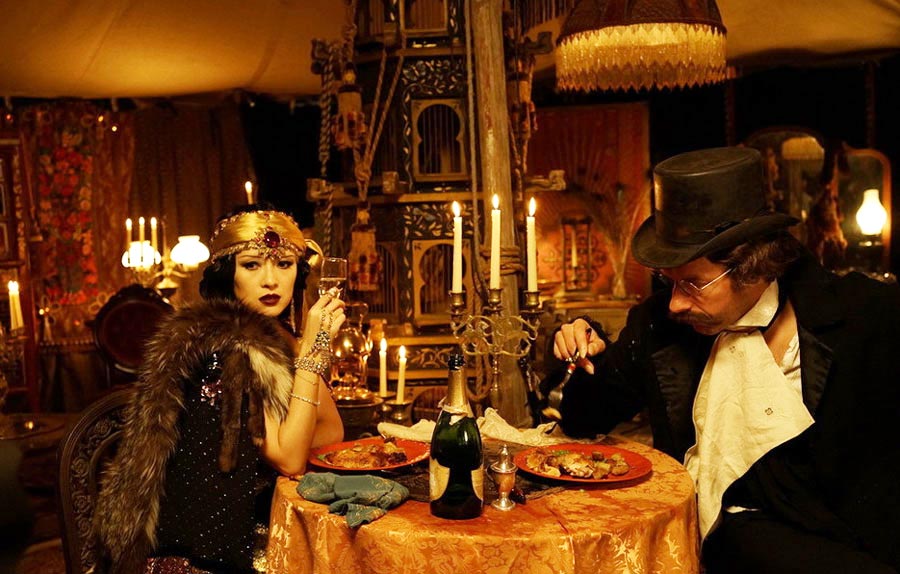 Still photo from the music video of Coldplay's song "Magic", starring Zhang Ziyi and Chris Martin [Photo/xinhuanet.com]
If you are a fan of both Coldplay and Zhang Ziyi, here is a reason to get excited.
The British rock band has just released a video for their new song, "Magic", starring Chinese actress Zhang Ziyi as the captivating magician, Cecile.
The video, directed by Jonas Akerlund, is shot like a silent film and features Coldplay frontman Chris Martin playing two roles; one as Cecile's infamous magician husband, the other as her love-struck assistant.
"Magic" is the first single from Coldplay's upcoming album, "Ghost Stories", due out on May 19.