Scarlett Johansson: Easier to date non-famous men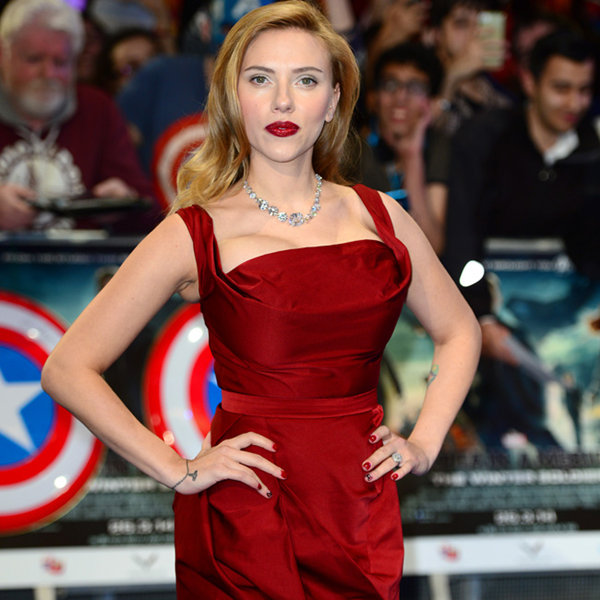 Scarlett Johansson [Photo/Agencies]
Scarlett Johanasson finds it easier to date someone who isn't famous.
The 29-year-old actress - who was married to Ryan Reynolds from 2008 until 2011 - believes her relationship with her journalist fiancé Romain Dauriac works well because they don't have "conflicting schedules".
Speaking in May's issue of Vanity Fair magazine, she said: "It is [easier to be with someone who isn't famous], but it's more than that we do different things. He's [Romain] in the whole art-scene world. So it's nice, because we can enjoy each other's worlds, but we don't have our crazy conflicting schedules and all that other stuff to contend with."
Meanwhile, the 'Captain America: The Winter Soldier' star, who is expecting her first child with Romain, recently admitted she was in no hurry to tie the knot and will probably "wing it" on her big day.
She said previously: "I don't plan anything. I'm terrible at planning. Yeah, I'm not gonna plan anything - I like to wing it!"
Although, the blonde beauty, who recently moved to Paris, France, with Romain, is already enjoying domestic bliss and loves cooking at home, but admits she still needs to work on her culinary skills.
She said last month: "I cook, but I'm no pro. I was making a white chicken chilli and I had to let it reduce for a little while, so I was like, 'Let's go build a snowman while we wait.' I got a little carried away ... Three hours later, I was like, 'Oh no, the chilli!' I went back inside and the house was covered in smoke."