Scarlett Johansson is 'deeply in love'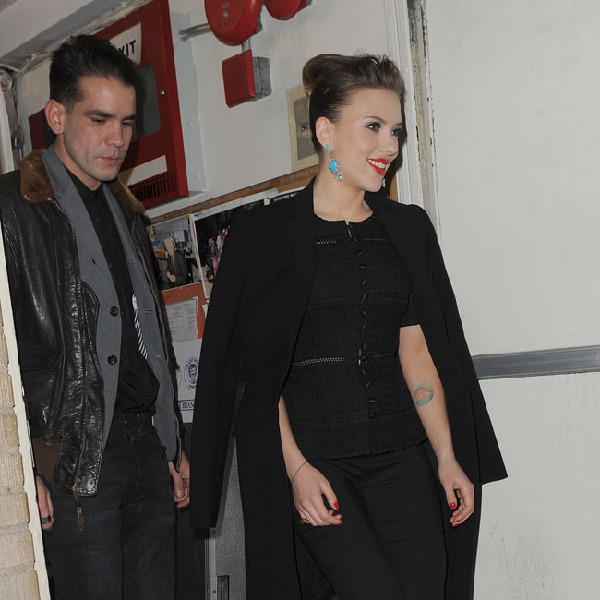 Scarlett Johansson and Romain Dauriac [Photo/Agencies]
Scarlett Johansson is "deeply in love" with her fiance Romain Dauriac.
The 'Her' actress, who was previously married to Ryan Reynolds for two years until 2010 and got engaged to the French journalist in August, admits she is "very happy" to be with someone she can always rely on.
Asked about their engagement, the 29-year-old star told People magazine: "I've never been much of a traditional girl, but I do think it's a nice period. There's something old-world nostalgic about it."
She added: "I'm very happy. He's my buddy. He's someone I can always rely on."
The couple plan to take their time to plan their wedding, as they don't want to "rush through it."
The blonde beauty explained: "Being engaged is an exciting time to enjoy and to really savour."
The 'Don Jon' star, who recently moved to Paris with Romain, is already enjoying domestic bliss and loves cooking her beau tasty meals at home.
But she said: "I cook, but I'm no pro. I was making a white chicken chilli and I had to let it reduce for a little while, so I was like, 'Let's go build a snowman while we wait.' I got a little carried away ... Three hours later, I was like, 'Oh no, the chilli!' I went back inside and the house was covered in smoke. A pro would have not made that mistake. Make sure to check every five minutes if you are reducing something!"