Scarlett Johansson again named 'sexiest woman alive' by Esquire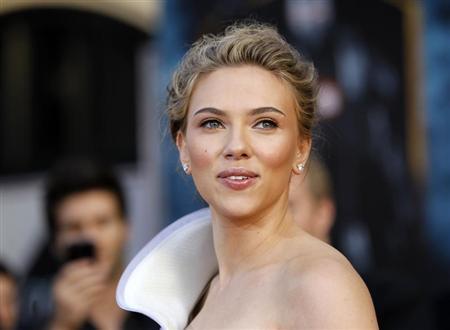 Cast member Scarlett Johansson poses at the premiere of the movie "Iron Man 2" at El Capitan theatre in Hollywood, California April 26, 2010. [Photo/Agencies]
American actress Scarlett Johansson has been named the sexiest woman alive for the second time by Esquire, the men's lifestyle magazine said on Monday.
"The Avengers" star was named sexiest woman in 2006 and is the only woman to have been given the title twice by the publication. The annual recipient of the title is chosen by Esquire editors.
Husky-voiced Johansson, who rose to prominence as a teenager in the 2001 cult film "Ghost World," stars in three films this fall. In "Don Jon" she plays the girlfriend of a pornography addict and in the sci-fi thriller "Under the Skin" she is a seductive extraterrestrial. She voices a man's computer companion in "Her."
"You know, I gotta hustle," Johansson told the magazine of her busy work schedule. "I'm a 28-year-old woman in the movie business, right? Pretty soon the roles you're offered all become mothers. Then they just sort of stop."
Johansson said last month she was engaged to marry French journalist Romain Dauriac. Her previous marriage to actor Ryan Reynolds ended in 2011 after three years.
Last year's sexiest woman, according to Esquire, was American actress Mila Kunis. Barbadian pop singer Rihanna, British actress Kate Beckinsale and South African actress Charlize Theron have all been given the "sexiest" distinction by the magazine.
Related: