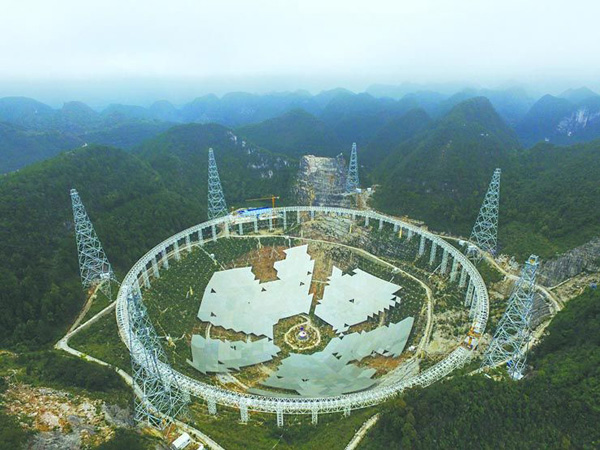 World's largest radio telescope
China is constructing the world's largest radio telescope, the 500-meter Aperture Spherical Telescope, or FAST. The massive construction project — which, when completed, will be the size of 30 football pitches — has the potential to be a game-changer for human understanding of the universe and our search for life on other planets.
It will be put into use in September 2016, allowing researchers to detect radio signals from tens of billions of light-years away.