In today's trending, students sentenced for hunting, selling protected birds, tweezers and cigarette lighters found in stomach, and man demands apology over wife's breastfeeding photo.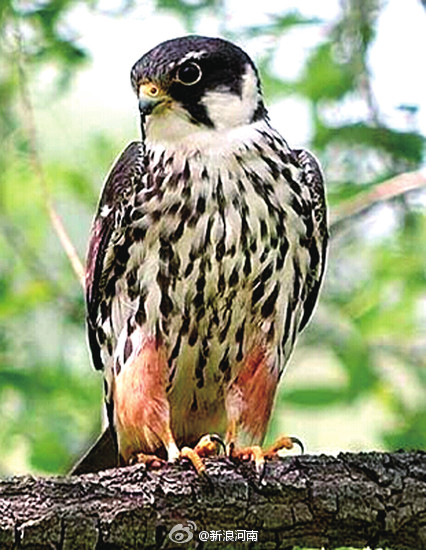 Eurasian hobby[Photo from Sina Weibo]
College students get 10 years in prison for selling protected birds
Two college students from a county in Xinxiang city, Central China's Henan province, have been sentenced to at least 10 years in jail for hunting and selling protected birds, Xinhuanet.com reported on Wednesday.
The 20-year-old young man surnamed Yan, and his friend surnamed Wang, found 12 Eurasian hobbies, which are listed as a class II protected species in China, from nests they had found near their village in Huixian county, Henan province, during last summer vacation.
According to the report, one bird flew away and another died after the two young men caught them. Then Yan and Wang posted the birds' picture online and sold the remaining 10 for money.
They were arrested by local authorities later after they caught another four birds. In May this year, Huixian court sentenced Yan to 10 and a half years in jail while Wang got 10 years in prison, for illegally hunting and selling endangered animals. Besides, they were also fined 10,000 yuan and 5,000 yuan each.
Both of them had appealed after the sentencing, but the Intermediate People's Court of Xinxiang city upheld the verdict of Huixian court.
The case provoked a heated debate online with some claiming the penalties were too heavy for the two college students. The South China Morning Post earlier said that Yan claimed that he didn't know that the birds he caught were protected, but his testimonies to the police revealed that he appeared to be aware of the bird's value.
According to the latest report, Yan's father has hired a lawyer to seek a retrial, and Henan High People's Court will hear the case.
In our next story, man's stomach reveals some unusual objects.