A square dancing lady overpowers a would-be robber. Genetically modified rice is found for sale in many provinces. And Beijing residents are ready to fight against terrorism at the grassroots level.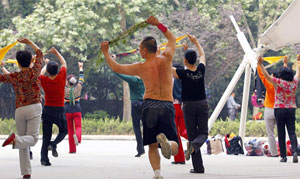 Sixty-year-old square dancer KO'd armed robber
Zhou, a 35-year-old male accused robber who carried a cooking knife, was subdued by Li, a strongly-built 60-year-old woman whose favorite hobby is square dancing, when he broke into the gold shop owned by Li's son on July 24, according to xinhuanet.com.
Li has been square dancing almost every night. Reportedly stunned by Li's powerful hands, Zhou thought Li must have been professionally trained.
Related:
Eight stories you want to know about square dance

Rumor of "children abducted in Beijing and traded illegally" is refuted
A man surnamed Zhang was arrested by Chaoyang police, accused of spreading a rumor that "human traffickers abduct children in Beijing and illegally trade their organs," which greatly upset people, Beijing Times reported on Monday.
Zhang read stories on the WeChat social media platform about human traffickers abducting children and then he claimed it happened in Beijing and forwarded the stories on the Wechat without confirming the truth of the information.
Related:
Children have fun at Beijing toy expo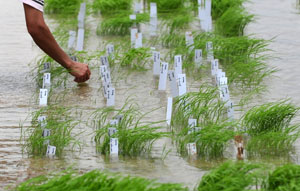 GM rice found for sale in many provinces
The genetically modified (GM) rice was found on sale in Wuhan city, Hubei province and then later in several other provinces such as Hunan, Anhui and Fujian, the CCTV (China Central Television) reported on Sunday.
Up to now, the Chinese government has not approved GM rice for import or commercial use, while the anonymous general manager interviewed by CCTV said GM rice has been spread to many provinces and it is impossible to retrieve it.
Related:
Labeling of genetically modified food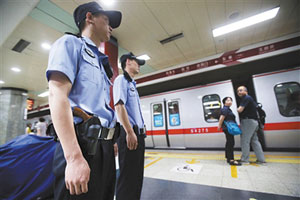 Residents' grassroots fight against terrorism in Beijing
To enforce the capital's safety, 100,000 people have participated in a network which gathers information concerning terrorism and riots, The Beijing News reported on Monday.
Professional forces held anti-terrorism training during an anti-terrorism drill on July 24. There are some 850,000 safety volunteers from all social levels assisting the public security officers in patrolling and finding hidden dangers as a way to contribute to the early warning system.
Related:
Anti-riot drill held in E China

Bus security patrols take to the road
About 500 security officers have been patrolling buses in Shenzhen since Friday, Legal Daily reported on Sunday.
The officers, who have been trained by the city's public security bureau, will help bus drivers to carry out security checks on suspicious items or people and report to police immediately. In the event of accidents, the officers will help drivers to evacuate passengers.
Related:
Beijing police teach bus drivers anti-terror tactics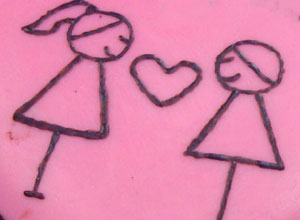 Marriage offices shut the door to festival
Most marriage license offices in Changchun are refusing to open for couples eager to marry on Chinese Valentine's Day, which falls on Saturday this year, China National Radio reported on Sunday.
Only one office in the city will open, from 8:30 am to 4:30 pm, on Saturday. Most marriage license offices in Hangzhou, Zhejiang province, are also refusing to open on Saturday.
Related:

12 jailed for illegal human organ trading
Twelve people were sentenced on Friday to prison terms of up to nine and a half years for illegally trading human organs.
Chen Feng, the criminal gang's boss, and Jiang Zhenglin began dealing in human organs in May 2011. They claimed online to pay more than 100,000 yuan ($16,000) per kidney. Of the nearly 40 "suppliers" they had recruited, 23 had had a kidney removed for illegal transplants.
Related:
12 convicted of illegal organ trading

China is planning to produce its own Avatar
China is preparing to produce its own 3D fantasy film based on romantic folklore, aiming to make an epic on a par with the US blockbuster Avatar. The producers expect to start shooting Bainiaoyi in May in Hengxian county, and the debut is planned to be held in the Nanning at the end of 2016, according to a launch ceremony on Saturday.
The movie is based on a Zhuang people's folktale about a young man named Guka who tries to find the bainiaoyi, a magical garment, and defeats an evil dragon that bullies people.
Related:
3D film on show at Mogao Caves