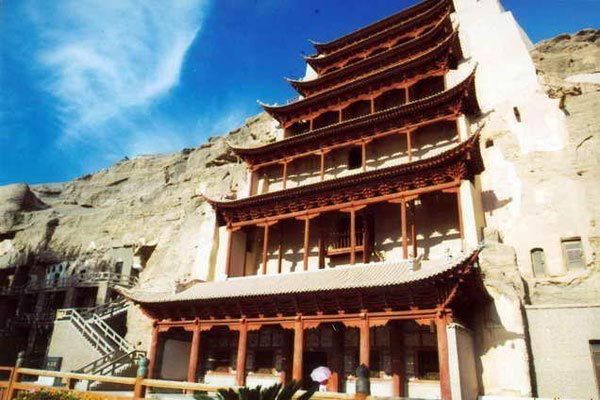 The Mogao Caves [File photo]
A 3D film on show at the Mogao Caves outside Dunhuang, northwest China's Gansu province, is bringing visitors a better viewing experience of the site's world-renowned cave murals.
The project, carried out by Dunhuang Academy, takes two-to-three thousand high-definition images of the Bhuddist murals in each cave and merges them into the 3D film. Visitors can now enjoy areas of the caves usually off limits to the public.
Fan Jinshi is the director of Dunhuang Academy.
"In fact, the dome theater's function is a digital display center. In this way, we're able to take Dunhuang's art to various regions; to places in China beyond Gansu and beyond China, to an international audience."
The new dome theater at the Mogao Caves will open officially to the public in August of this year.