Chen Kaige out of hospital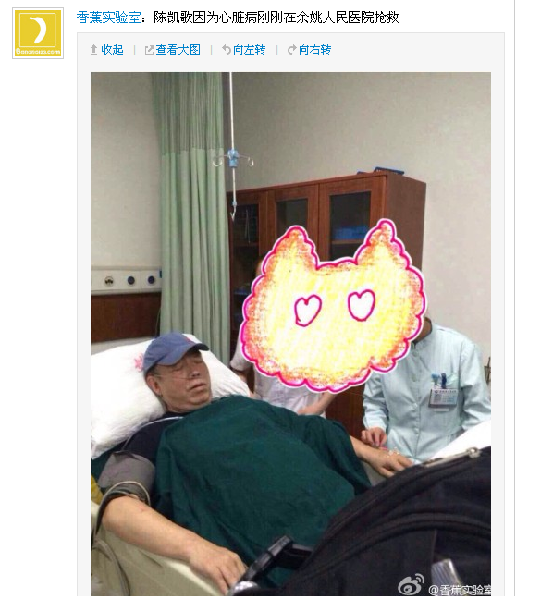 [Photo/Sina Weibo]
On Wednesday, an Internet user posted a photo on Sina Weibo suggesting that Chinese director Chen Kaige was suffering from heart disease and was taken to Yuyao People's Hospital. In the photo, Chen is seen with his eyes closed lying on a bed with oxygen tubes over his nose, accompanied by a doctor and nurse.
The Chinese director, whose latest movie "The Monk" has been in production for five months and filming in cities such as Xianghe, Ningbo, Hangzhou and Shanghai.
According to the Sina Entertainment Weibo page, a crew member of "The Monk" said that Chen went to the hospital because of anxiety and fatigue due to the film's rigorous shooting schedule, and not as a result of heart disease that was first rumored. Furthermore, Chen is already got out of the hospital his physical condition is not serious.