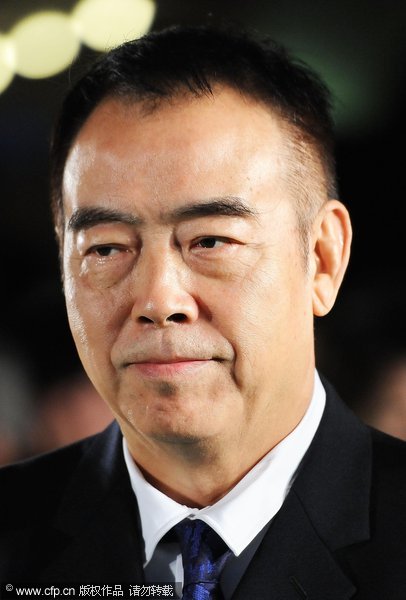 Director Chen Kaige attends the 26th Tokyo International Film Festival Opening Ceremony at Roppongi Hills on October 17, 2013 in Tokyo, Japan. [Photo/CFP]
TOKYO -- Famous Chinese film director Chen Kaige, who acts as president of jury of the 26th Tokyo International Film Festival said at the opening ceremony that he expects to see more good works by young directors.
At a press conference after the Green Carpet Show, Chen talked at length about "the Yellow Earth," his first film that was released in 1984.
"I just graduated from the directing department of Beijing Film Academy and had little knowledge on films or directing at that time," the 61-year old Beijing native said, "but I had enough courage without any burden, so the film became what it was."
He encouraged young directors to make more good works, putting their purified thoughts and passion into the films.
Asked about what he looks forward in this year's film festival and what is the standard of a good film, Chen said film is a mirror of its director.
"One must put his unique personal experience into the work, only by this way can he or she achieve an outstanding production," he said, "While of course, this kind of personal experience must elicit a response in audience."
To inspire young director, the 26th Tokyo Film Festival set up "Asian Future" session, which allows first and second-time directors to participate.
Chen also placed his hopes on Chinese-language films. He said these films have performed well in domestic market in recent years, but much still needs to be done to excel in the international market.
Related:
Daniel Wu's 'Control' to debut on Nov 21
Jackie Chan longs for Hollywood's full embrace