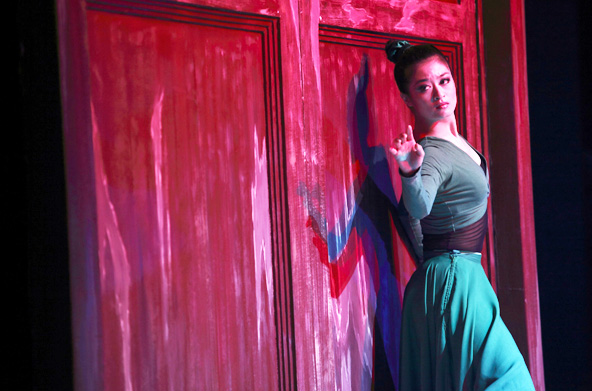 Two People, One Stage, choreographed by Chai Mingming, is one of the productions that will be featured at this year's Chinese Dance Masterpieces in Beijing. Photo provided to China Daily
Young people from the Chinese mainland will have an opportunity to showcase their dance and choreography skills at an upcoming annual event that seeks to push newcomers into a market which is largely controlled by established artists.
The National Center for the Performing Arts in Beijing will hold the 12-day-long Chinese Dance Masterpieces show from July 11 to Aug 30.
It will be the third edition of the program where participants are preselected by a panel of judges, who prepare them for onstage performances in groups.
This year, veteran choreographers, dancers, teachers and critics, including Feng Shuangbai, Sheng Peiyi and Jin Xing, have identified talented youngsters in six groups.
"There are many gifted young dancers in China but few original works of choreography are remembered by audiences," says Zhao Ruheng, former director of the National Ballet of China and currently artistic director of the NCPA.
Audiences still talk of Red Detachment of Women and Raising a Red Lantern, two Chinese ballets created many years ago, he says of the response from people who are asked to name the best of original ballets from the country.
"The artists we have selected are highly talented young choreographers. We want to give them a chance to meet with audiences," he says.