Take-out for kickoff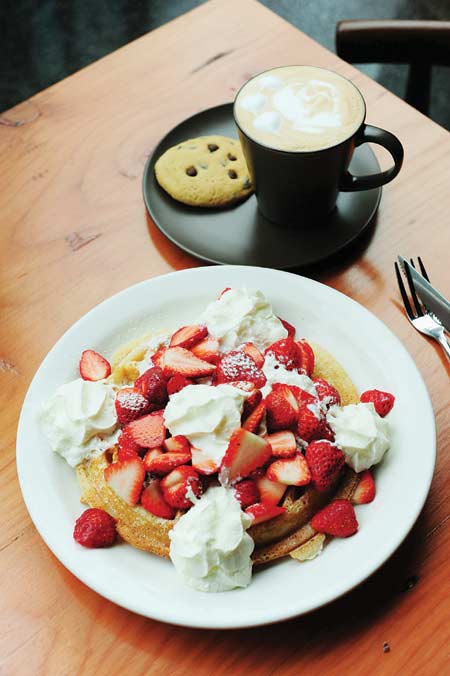 SWEET TREAT: Yummy wa es at Captain Rooster. [Photo provided to Shanghai Star]
Newly-hatched World Cup night owl? We've compiled a guide to the best food delivery services. Xu Junqian picks up the phone.
Our health page may have listed dos and don'ts for football fans burning the midnight oil in the weeks ahead. But in case your resolution to stay healthy collapses and your stomach clamors for something on one of those World Cup nights, here is our emergency guide for late-night bites.
Captain Rooster
When it comes to comfort food, hardly anything rivals crispy buttermilk fried chicken.
Aside from the fast food chains, this new eatery, recently opened in March, stands out with its signature vodka-battered fried chicken, perfect with craft beer, bubbling champagne, wine or whisky.
Charles Zeng, the creative boss behind this and two other western dining spots in town, is a big football fan himself, and has tuned its multiple LCD TVs to the sports channel.
The eatery is open 24 hours during the World Cup season, and free round-the-clock delivery service is also available for hungry homebodies living within 2 kilometers of the eatery.
A variety of desserts including vanilla ice cream atop hot chocolate cookies and waffles, are also available for those with a sweet tooth.
Address: 5 Changshu Road, near Julu Road, Jing'an district
Telephone: 021-5456-2050