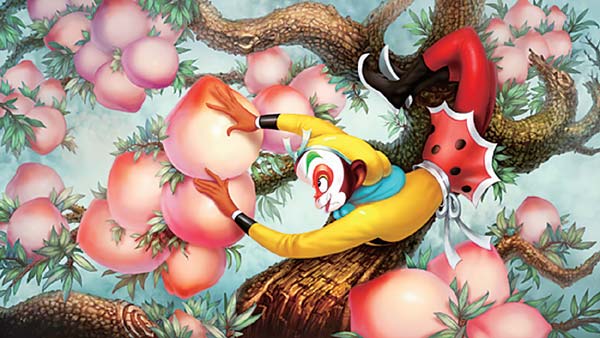 Many children in China grew up with the Monkey King. Photo provided to Shanghai Star
An animation studio is using modern technology to breathe new life into cartoons from China's yesteryear. Wang Ying tells us more.
Many Chinese born in the late 1970s or early 1980s waited in vain for the second half of the animation film Saving Mother.
"I watched the first half when I was a kid, and at the end of the credits it said 'please wait for the second half'. I spent my whole childhood waiting for it but it never came," says Qian Jianping, president of the Shanghai Animation Film Studio.
According to Qian, the studio did not finish the whole film until 2006 — for various reasons — almost 22 years after the first half was produced.
The cartoon Qian mentions is based on a traditional Chinese legend about a kid named Chen Xiang who saves his fairy mother, who was imprisoned by her brother because she fell in love with a mortal.
Most Chinese are all familiar with the characters from the Monkey King, Calabash Brothers, Avanti among others, all of whom are from animated movies made by the Shanghai Animation Film Studio (SAFS).
Founded in 1957, SAFS is the most influential animation production company in China, and it used to be the nation's only animation filmmaker.
Apart from the studio's great influence over several generations of Chinese children, it also created a variety of animation styles based on traditional Chinese arts, including watercolor painting animation, paper cuts and puppet animation.
By using exquisite art techniques, those films turned a variety of Chinese folklore and fairytales into motion pictures, and won much favor with local audiences.