China is a country that produces some 30,000 episodes of TV drama every year – undoubtedly the largest number in the world. In recent years, an increasing number of Chinese TV dramas has been exported overseas and gained substantial popularity among foreign audiences.
Although a number of them were broadcast in China dozens of years ago, they remain firm fan favorites until this day. After all, watching a good old-fashioned TV drama might even revoke the fondest of memories.
The following are the top 10 most popular Chinese TV dramas overseas. (Listed in chronological order)
The Legend of Zhen Huan (2011)(甄嬛传)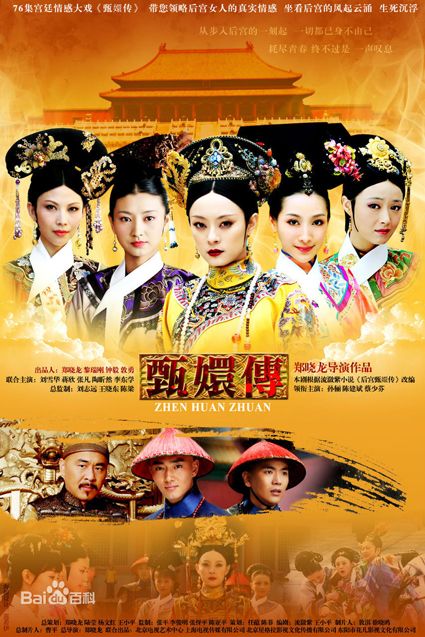 The Legend of Zhen Huan [File photo]
"The Legend of Zhen Huan," also known as "Hou Gong Zhen Huan Zhuan," is a Chinese television series based on an Internet novel of the same name. It first aired in China in 2011, and features a total of 76 episodes. The drama tells the story of Zhen Huan, who was chosen to be Emperor Yongzheng's concubine in ancient China's Qing Dynasty (1644-1911). She learned how to survive in a palace full of cunning plots and deceit, and in the end managed to defeat her enemies.
The drama was broadcast on South Korea's CHINGTV and BS Japan. It is expected to be re-edited into six TV movies and broadcast on American mainstream TV channels under the title "Empresses in the Palace."
For more Top 10s, click here