Business failure turns to crime
A highly-educated 33-year-old resorted to robbery to feed himself after failures in starting a business, Nanjing-based Modern Express reported.
After receiving a masters degree from a German university, Zhang Heng (not his real name), from Changzhou city, Jiangsu province returned to China in 2012. He opened a company in Beijing, seeing it as an easier route than being employed to gain Beijing permanent residency for his girlfriend and himself. He also needed to make money to please his would-be father-in-law to allow their marriage. The business failed and his girlfriend left him after he went bankrupt. Running out of money and ashamed to ask for help from his family since April this year, he stole three times and was caught by police on May 9.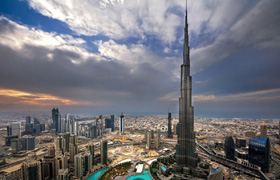 Chinese investment in Dubai triples
About 1,000 Chinese investors spent $353 million purchasing land and real estate in Dubai last year, according to statistics from the Dubai Land Department, China Business News reported.
The investment is about three times that of 2012, when 288 Chinese nationals spend $132 million in the same sectors. The newspaper said the annual investment income rate on Dubai real estates reaches about 30 percent.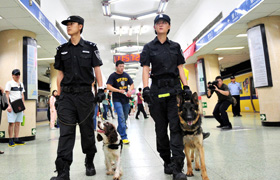 Highly-trained dogs on APEC patrol
Beijing police will deploy 20 specially trained dogs to patrol key subway stations during APEC, bjnews.com.cn reported. According to Chen Baoyun, the police dog battalion chief of Beijing police, the animals can help spot gasoline and explosives and 12 have been working in some stations since early June. The dogs do not bark or bite but follow targets while on duty, Chen said.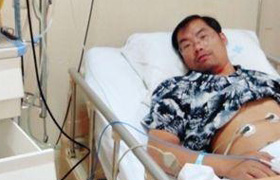 Gas attack puts eight in hospital
More than 10 villagers were overcome by gas in a land compensation dispute and eight were hospitalized with lung lesions in Gujundian village, Liaocheng city, East China's Shandong province, Beijing News reported.
Chen Zhaoquan, the contractor of a dam construction project has confessed to being responsible for the attacks after some villagers thwarted his project as they haven't received land appropriation compensation. The gas sample attackers used is under examination but Chen said ordinary anti sexual harassment sprays were employed.

CPPCC vice-chairman sacked
Su Rong, a vice-chairman of the Chinese People's Political Consultative Conference National Committee, has been removed from office after Central Commission for Discipline Inspection of the Communist Party of China said earlier this month he was being investigated for graft, Xinhua News Agency reported. Su, 66, a vice-State level official, is the highest ranking among all probed officials since the CPC elected its new leadership in November 2012.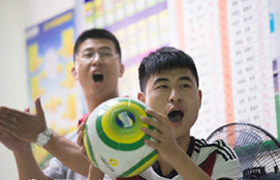 World Cup boosts sports lottery
Soccer's World Cup has boosted lottery ticket sales, according to the China Sports Lottery Administration Center. Before the Cup, average daily sales were less than 100 million yuan ($16 million), but since it began on June 12, daily sales have averaged more than 400 million yuan.

Gaokao cheats' scores annulled
Six prospective Henan students were punished for organizing substitutes to take the national college entrance exam, or gaokao, for them, education authorities said. The Provincial Higher Education Admission Office said it has invalidated the six students' results and barred them from re-taking the gaokao for three years. Police are investigating the group's parents and exam invigilators, the office said.

3-D printing used in surgery for first time
A hospital in Hunan province has become the first in China to experiment with 3-D printing technology in vascular surgery. Huang Jianhua, director of surgery at Hunan Xiangya Hospital, said 3-D printing was used in an operation to remove an aneurysm from a patient's abdomen.