TV viewers donate millions to 'home alone' boy; Wang is top Chinese surname and rare Siberian tiger photographed in Suiyang.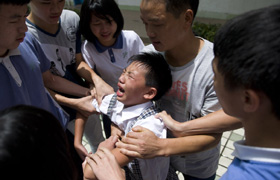 Donors raise 5 million yuan for deserted boy

The cousin and current guardian of a 14-year-old boy who had lived alone for six years in a remote mountainous area, said he will not misuse the five million yuan ($ 800,500) donated to the boy and has invited the public to oversee expenditure, CCTV reported.
Yang Liujin, from a small town in Baise city, South China's Guangxi province, has lived alone since the age of eight after his father died, his mother remarried and left him and his grandparents died. He dug wild vegetables and caught fish to feed himself.
Guangxi TV aired his story last month and philanthropic donations poured in.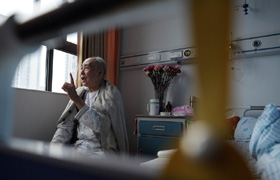 Urine therapy questioned
A 88-year-old man who drank his own urine for 24 years, believing it could cure diseases including diabetes and heart disease, is suffering from diabetes and kidney stones, Chongqing Evening News reported.
The director of the urology department of the General Hospital of Chongqing People's Armed Police Force said urine contains little of benefit to the human body but harmful substances include uric acid, creatinine, ketone bodies and bile pigments.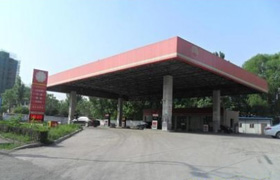 Gas station auctioned on Taobao
Web users bid for 26-hours in an online auction for a Henan gas station on Taobao.com, and a deal was struck at 6.89 million yuan, about four times its expected price, Beijing Youth Daily reported.
The station, on a national highway, attracted 22 potential buyers and was auctioned by a Henan court. A petrochemical company mortgaged the station to a creditor in a legal case.

Wang is most common Chinese surname
Wang, Li and Zhang are the most common surnames in China, according to a report by China's National Bureau of Statistics, Nanjing -based Modern Express reported. There are 94.68 million Chinese people surnamed Wang,accounting for 7.1 percent of the population.

Man allegedly put ex-girlfriend in luggage
A Shaanxi man who tried to take his ex-girlfriend to his hometown in a suitcase has been detained, Huashang Daily reported. The man allegedly put his 160-centimeter-tall girlfriend in the case after she proposed a breakup. He planned to take the case from Xi'an to Liaoning province, and hired a car for the journey. The driver heard crying and persuaded the man to free the girl. An investigation is underway.

Boy drowns, grandfather dies trying to save him
A 13-year-old boy who was reportedly addicted to the Internet jumped into a river and drowned in Bazhong after he was dragged out of an Internet cafe and beaten by his grandfather. The grandfather attempted to save him but also died in the river, Chengdu Economic Daily reported.

Rare Amur tiger caught on camera
The World Wide Fund for Nature said one of its surveillance cameras photographed a wild Amur tiger heading toward the Sino-Russian border in Suiyang, Heilongjiang province, on March 31. Suiyang is part of an important corridor for Amur tigers, also known as Siberian tigers, to enter China. It is one of the world's rarest mammals.

Teacher suspected of beating boy to death
A 13-year-old boy who died during class on Monday may have been beaten by his math teacher, Southern Metropolis Daily reported. A classmate reportedly said the boy was hit in the back of the neck and other parts of his body by the teacher, who was angry with his playing around in class. Members of the boy's family say they found several scars. The teacher was taken away by police in Leizhou for questioning.