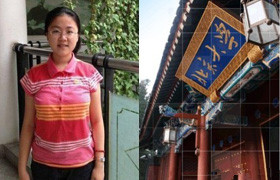 School switch pays off
Liu Dingning, who quit Hong Kong University in October and returned to Benxi High School to prepare for this year's national college entrance exam with the goal of enrolling at Peking University, gained the highest score among liberal art students in Liaoning province with 666 points, and is expected to realize her dreams, Shenyang-based news network News.syd.com.cn reported.
In an interview with Liaoshen Evening News on Oct 12, after leaving Hong Kong University Liu said she is looking forward to a "more pure Chinese study" at the renowned Peking University on the mainland.

Dogs not every man's best friend
Yang Yuhua, 64, a participant of the dog rights protest in Yulin city of Guangxi province during Saturday's dog meat festival, has spent 2 million yuan ($320,200) on raising dogs and her husband divorced her for adopting too many strays.
By 2003 Yang had adopted more than 100 and three years later her family's hotpot restaurant could no longer support her passion so she started to borrow money from friends.
On June 19, Yang bought six more dogs from dog sellers for 200 yuan, and took them back to her home in Chongqing municipality.

'Angry' driver sentenced to death
A Guangdong bus driver who ploughed into passengers, killing one and injuring 27 to vent anger at his employer was sentenced to death, New Express Daily reported.
Li Liangao, 49, who was fined 200 yuan and ordered to write a self-criticism letter by Hongyun Bus Company in Foshan city, for speeding, drove away from the parking lot on August 21 last year and hit more than 20 passengers and vehicles. Foshan Intermediate People's Court sentenced Li to death on Monday.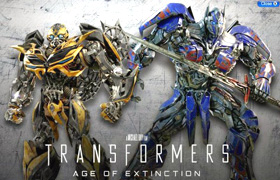 Jilted boyfriend's extravagant gesture
After his ex-girlfriend complained about him being short of money, a man in Nanjing has spent 250,000 yuan to take over all Beijing 3D-iMax cinemas showing Transformer 3 during prime time on Friday night, ynet.com reported.
The man surnamed Wang, whose net name is Xiaoji Kuaipao1234, said in a Weibo post that his ex-girlfriend left him in their last college year in 2007 because he could not afford two film tickets. He said he has been working hard for this reason since, and is now spending half his monthly salary to buy all film tickets for this Friday night. He posted a link allowing Weibo users to get tickets for free.
As of Tuesday morning the post had been forwarded 98,826 times, collecting 6,731 likes and 29,574 comments. Some Weibo users suspect it was a publicity stunt and that Wang was promoting ticketing company Gewara.com.

Cancer cure fraud jailed
A 54-year-old man who claimed he could cure cancer with a secret recipe was jailed for seven years for deceiving patients, the Beijing News reported. The man, surnamed Sun, obtained 330,000 yuan ($53,000) from a cancer patient between June and October in 2013. The court of Pinggu district said he pleaded not guilty and continues to claim he can cure the illness.

Fake official sentenced for scam
Forty-eight-year-old Wang Ying, who claimed to be an official at the Ministry of Public Security, bilked a man out of 175,000 yuan ($28,000) on a promise that he would help him get a certification for a Beijing-registered car. After receiving the money, Wang fled to Qinhuangdao in Hebei province with his girlfriend. Wang was convicted of fraud and forgery and sentenced to five-and-a-half years in prison, Beijing Times reported on Monday.

Heroic doctor donates corneas
A 32-year-old doctor in Dingzhou died of cancer on Sunday and donated her corneas for transplantation, China Central Television reported on Monday. Jia Yongqing, an obstetrician in a hospital in the city, suffered from kidney cancer but concealed her disease and continued working for a year, during which she treated 961 patients, took part in surgeries for more than 1,000 people and delivered 512 babies.

Police chief suspected of rape
A policeman suspected of raping a female colleague last year after drinking alcohol, has been detained, chinanews.com reported on Monday. Luo Shuwen, a police official in Lezhi county, allegedly forced the woman to have sex with him after they ate dinner together and Luo got drunk, the report said. The woman said he raped her several times that night, causing her to become pregnant. After an abortion, which she claims Luo pressured her to undergo, she became depressed.