Chinese tennis great takes a bit off for breast cancer awareness. Half the members of four gangs of thieves detained in Nanjing have HIV. And some swimmers think Heihu Springs is a bathtub.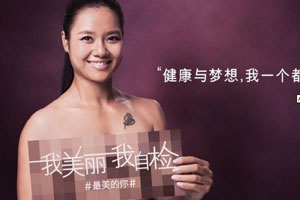 Li Na gets half-naked for breast cancer awareness
Li Na, the famous Chinese tennis player, posted a partially naked photo of herself on her Weibo account to promote breast cancer awareness, reported chinanews.com on Thursday.
Li Na is promoting breast cancer awareness through the Pink Ribbon campaign. The pink ribbon is an international symbol of breast cancer awareness.
Related:
Wax figure of Li Na on display in Wuhan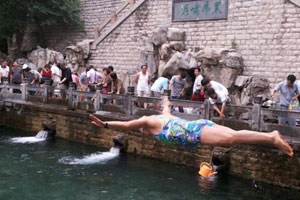 People swim in Heihu Spring like a swimming pool
Several swimming enthusiasts swam and dived in the Heihu Spring, one of 72 springs that are famous scenic spots in Jinan, East China's Shandong province reported haiwainet.cn on Thursday.
In Heihu Spring, people who enjoyed swimming in the spring attracted tourists' attention. Some of them even took a bath and brushed their teeth. These actions violated the Famous Spring Conservation Regulation of Jinan, according to authorities.
Related:
Bikini vs one-piece: The verdict is in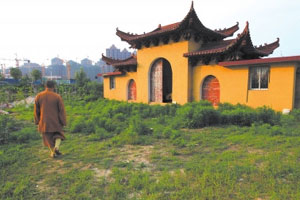 Government insists combining the temples of monks and nuns
Nanhaixinggong Temple, a planned temple that will house monks of two temples and nuns from another temple, is about to be built despite heated discussion among the public, according to Nanchang Urban and Rural Planning Bureau, Beijing News reported Thursday.
The controversial plan has sparked discussion among many social groups from the temples and the future temple's neighborhood. The abbots insist on the independence of their temples and strongly disagree with the idea of monks and nuns living in the same area. Meanwhile, neighborhood residents are disappointed that a promised public green space is designated as the site of the new temple.
Related:
Xichan Temple's little monk hits the Internet
HIV infects half of theft gang detainees
Twenty suspects in four gangs of thieves have been in criminal detention, and half of them have tested positive for the HIV virus in Nanjing, East China's Jiangsu province, legaldaily.com.cn reported on Wednesday.
It took the police three months to get the gangs off the street. It was the biggest crackdown launched by the Nanjing police in recent years.
Related:
Gay sex poses HIV threat for youth

Husband turns out to be a woman
A woman in Zhengzhou discovered that the man she fell in love with and married is actually a woman, Dahe Daily reported on Wednesday.
Xiao Ya (not her real name), 24, met the 20-year-old in March and through June was given nearly 100,000 yuan ($16,000). She was also given 150,000 yuan for the future purchase of a car. After Xiao discovered that her lover was not a man, she called police, who detained the lover on suspicion of fraud.
Related:
Chinese husbands and foreign wives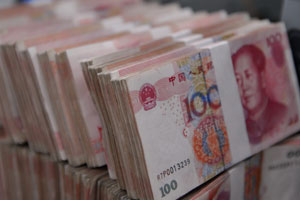 Estranged wife is rich, man learns
A man in Kaifeng recently discovered that his wife is a millionaire after he filed for divorce, Dahe Daily reported on Wednesday.
They married in 2008 and had a son in 2010. Three years later, the man discovered that his wife had an affair and got the son's DNA tested.
After a court investigation found that his wife had property worth more than 3 million yuan ($480,000), the man asked for a division of property. The court ruled in favor of the man's request.
Related:
Classes teaching women how to marry a millionaire sparks controversy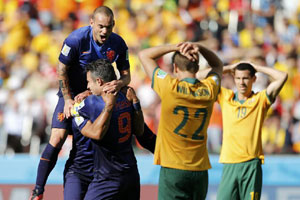 Woman miscarries during World Cup
A 26-year-old pregnant woman had a miscarriage after staying up four consecutive nights to watch World Cup matches broadcast from Brazil, Chongqing Evening News reported on Wednesday.
The woman, named Xiaolan, was about two months pregnant. She felt a sharp pain in her abdomen while watching the game between Germany and Portugal early Tuesday and subsequently lost the fetus, Chongqing Evening News reported.
Related:
Why are people crazy about The World Cup?

10 people hurt in escalator accident
Ten people were injured and hospitalized after an escalator malfunction at the People's Square subway station, one of the busiest transport hubs, on Wednesday morning.
The accident occurred at 10:08 am in the transfer area from Line 2 to Line 1, when a woman attempted to take a baby stroller up the escalator and the stroller's wheels caught in the stairs, causing the motorized conveyer belt to stick, xinmin.cn reported, citing local police sources.
Related:
At least 13 hurt as subway escalator malfunctions