Suicide claims the lives of 23 officials since 2013. Buses carrying more than 7,000 students leave renowned gaokao "factory" to take college entrance exam. And sick leave certificates are on sale for late night World Cup fans.
At least 23 officials commit suicide since 2013
54 officials reportedly died unnatural deaths from Jan 1, 2013 to April 10 this year, and 23, or more than 40 percent, committed suicide, China Youth Daily reported.
Eight officials jumped off buildings to their deaths, the most often used suicide method. Others hanged themselves, drank pesticide or died from gases released by burning coal in a sealed room. At least eight officials were suspected of committing suicide due to depression or other mental problems.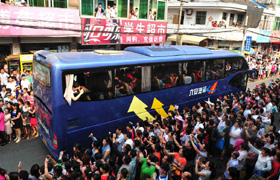 Gaokao convoy 
32 buses sending more than 7,000 students to their registered sites to take the coming national college admission exam (
gaokao
) departed Maotanchang High School, a well-known
gaokao
factory with military-style management and high admission rate, in Liu'an city of Anhui province on Thursday.
More than 60,000 parents and local residents saw the convoy off. The high school has more than 13,000 senior graduates this year.

Rare blood type
A boy in Lianyungang city of Jiangsu province was found to have cisAB blood type, a rare type found in an average of only one in 580,000 people, Modern Express reported.
While treating the boy, doctors at First People's Hospital of Lianyungang found the rare incidence that the type AB boy was born to a type O mother. They kept checking and found the boy and his father both have the cisAB blood type.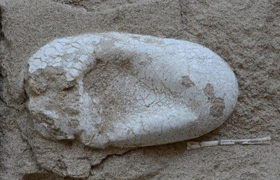 First 3D flying-reptile eggs discovered
Five intact three-dimensional pterosaur eggs were found in Hami prefecture of Xinjiang Uygur autonomous region, the first three-dimensional preserved eggs of the winged reptiles that lived more than 100 million years ago, chinanews.com reported on Friday.
Apart from the five eggs, dozens more fossils of an adult from a new type of pterosaur and many pterosaur bones were found, said study researcher Xiaolin Wang, a paleontologist at the Institute of Vertebrate Paleontology and Paleoanthropology at the Chinese Academy of Sciences in Beijing, who lead the research project in Xinjiang.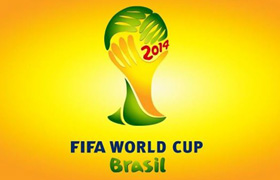 World Cup sick leave for sale on Iinternet
Some online stores are selling sick leave certificates for soccer fans who want to burn the midnight oil and watch live World Cup matches, New Culture Daily reported on Thursday. Many games in the tournament, which starts on June 12 in Brazil, will begin at midnight Beijing time. Chinese viewers might feel too tired to work the next day. The sick leave certificates, purportedly issued by hospital doctors, sell for 10 yuan ($1.60) to 300 yuan.

Account holder in bind over transfer mixup
A Beijinger who transferred money to the wrong bank account is having difficulty recovering it, Beijing News reported on Thursday. The man, surnamed Qi, wanted to transfer 30,000 yuan ($4,798) to his business partner, but sent it to the wrong account. Qi could not contact the account owner and reported the matter to police and the bank. But both said they could not help him and the only way he could recover the money was to bring a lawsuit against the account owner.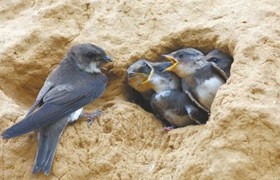 Birds saved by caring employer
A brick factory owner in Kaifeng county halted production to protect 2,000 swallows nesting in the earth that is used to make bricks, Dahe Daily reported on Thursday. Wang Yankun noticed the swallows nesting in the earth in April and stopped using it to produce bricks. Although he had to spend more on buying earth from elsewhere, he considered the swallows' lives more important than his business.

Ex-doctor accused of accepting bribes
A former doctor at a drug rehabilitation center stood trial at Lucheng District People's Court in Quzhou in Zhejiang province on Wednesday accused of accepting bribes to help drug abusers escape treatment at the center, Wenzhou Metropolis Daily reported. In 2012, the 41-year-old physician allegedly helped two drug abusers to escape rehabilitation by giving a fake diagnosis, saying the pair had certain diseases. Wu allegedly accepted 50,000 yuan ($8,000) from each of them and expensive presents.