An old man who drove a villager to suicide after falsely accusing him finally comes clean, 12-year-old girl in Henan develops a nasty habit of eating her own hair, and an online appeal for Zhang Yimou.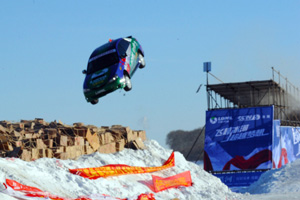 Car stunt over river
A man named Xie Yujun drove a racing car across the 50-meter wide Heilongjiang River on Sunday, breaking the record set by Taiwan stuntman Orr Sau Leung, also called Blacky Ko Sau Leung, in 1997.
Xie, who learned stunt driving from Ke, said the jump was in honor of Ke, who died from alcohol overdose in 2003.
Related: Revving over icy river

Ma Yun calls on leniency for Zhang Yimou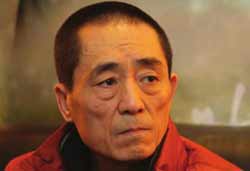 Internet billionaire Ma Yun appealed on the Internet for the public to let Zhang Yimou off the hook.
Film director Zhang Yimou was recently fined 7.48 million yuan ($1.23 million) for violating China's family planning law, which attracted huge public attention. Zhang said he would pay the penalty before Spring Festival.
Related: Zhang Yimou fined according to law: official


Burglary for fun
A 29-year-old company executive said he burglarized homes just for fun.
The man in Chongqing said he felt lonely after his wife took their child to her mother's home in Xinjiang Uygur autonomous region, so he made an unlocking device at home and broke into people's houses. He was caught by a house owner and sent to the police.
Related: Police crack relic theft, retrieve 24 items

65-year-old courier
Yuan Xiangzhen, 65, might be one of the oldest delivery women in the country. Yuan's husband was diagnosed with cancer in 1999, and Yuan and her son borrowed 100,000 yuan ($16,520) from a loan company.
Now they owe 160,000 yuan in principal and interest, and Yuan had to take the delivery job to pay the debt.
Related: China's express delivery volume ranks 2nd worldwide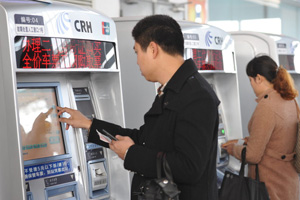 Ticket booking
A reporter's survey found that one can use a fake name to book train tickets on China's official ticket-booking website www.12306.cn, but the ID numbers had to be genuine, Beijing Youth Daily reported.
People who book tickets under fake names still have to pick up their tickets at the train station and show their ID card.
Related: Travel rush train ticket sales surge
Luxury wedding party
A luxury wedding car fleet in Wenzhou, Zhejiang province, attracted people's attention.
The wedding party was formed by 10 Rolls-Royces, three Lamborghinis and four Ferraris, with the total car price exceeding 100 million yuan.
Related: Lavish wedding ebbs under luxury ban

False accusation
A senior citizen surnamed Zhou in Guangdong province fell on the street and was helped to the hospital by a villager named Wu Weiqing, but Zhou falsely accuse Wu of hitting him and asked him for money.
Zhou confessed he was lying after Wu committed suicide to prove his innocence.
Related: China to better protect human rights

Hair-eating habit
A 12-year-old girl in Henan developed an eccentric habit of eating her own hair. The girl's parents found she was losing hair and eating less, so they took her to the hospital, where doctors found 500 grams of hair in the girl's stomach.
Related: Canadian woman has ears cut like an elf