A landscape photo taken by Jiang Qing, wife of the late Chairman Mao Zedong, is scheduled to be auctioned on Saturday in Beijing.
The photo of Lushan Mountain in East China's Jiangxi province was taken in 1961. The appraised value of the photo is about 20,000 yuan, according to a report by China News Service.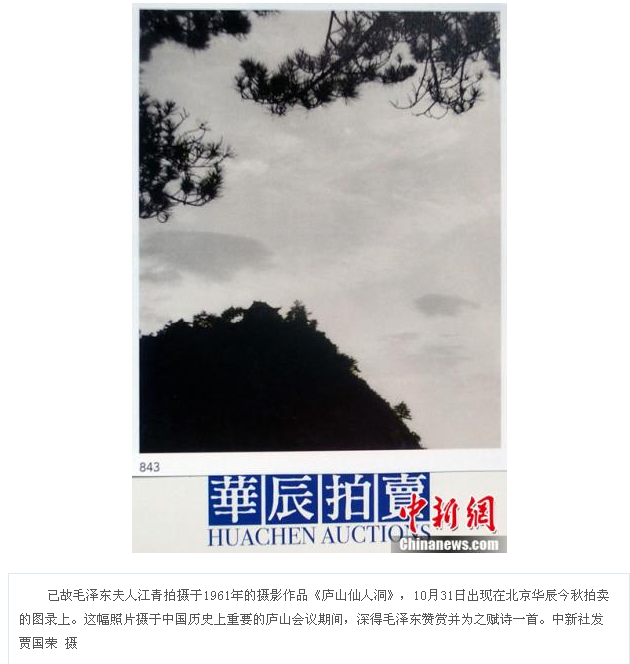 A screen grab from chinanews.com shows the photo of Lushan Mountain taken by Jiang Qing.