Batir Manas, the first dance drama to feature Kirgiz culture, made its debut in the Wuxi Great Hall of the People on May 18.
As part of the production, dancers from Wuxi collaborated with the Kirgiz dancers.
Kirgiz people belong to the Kirgiz ethnic group and mainly inhabit Aheqi county in the Xinjiang Uygur autonomous region.
The story of Manas is considered to be one of the three main Chinese heroic epics and has been passed down from generation to generation through the use of song. The story is not well-known by the public, despite it being listed as a world intangible cultural heritage in 2010.
The dance drama originated from the epic and took two years to produce. Prior to the show's debut, dancers devoted themselves to rehearsals for two months, following the arrival of Kirgiz dancers in Wuxi on March 7. All dances during the performance are performed by Kirgiz and Wuxi-based dancers.
It tells the heroic story of the forefather of Kirgiz ethnic group, Batir Manas. It depicts the life story of the national hero from his birth to his death. Manas is courageous and resourceful, and he leads his people to form a nation. He falls in love with a beautiful princess named Kanica and forgives the enemy that killed his mother.
There will be 20 performances of the dance drama in Wuxi during its first playing round and it will contend for an award in the fourth China Xinjiang International Dance Festival in August.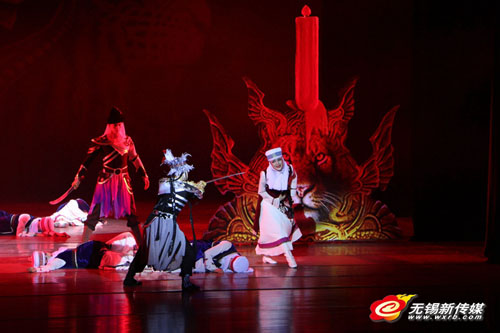 Manas's mother is killed by a tribal chief to save her son, who is predicted to be a future king. [Photo/wxrb.com]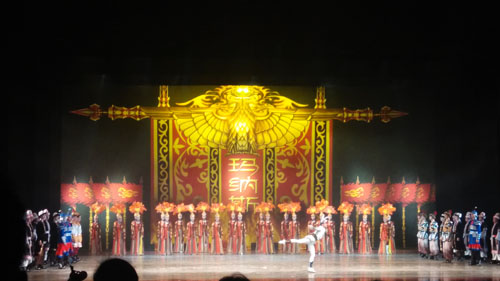 A white deer, the totem of Kirgiz ethnic group, saves Manas in danger. [Photo provided to chinadaily.com.cn]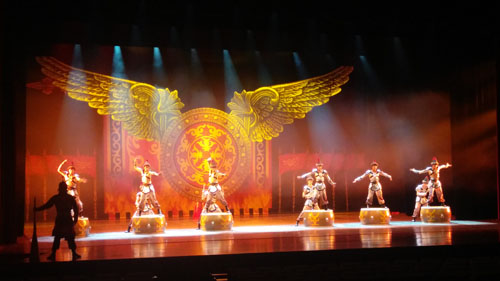 After Manas builds Kirgiz group, his people celebrate their victory. [Photo provided to chinadaily.com.cn]