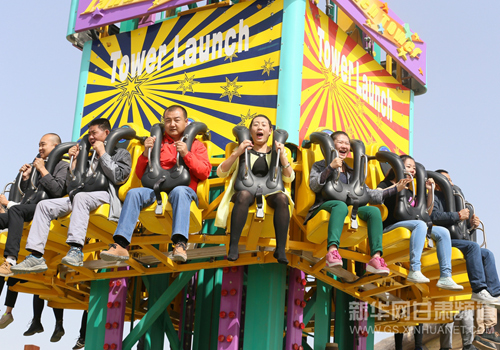 Park revelers enjoy the "Tower Launch" ride at Fantawild Adventure Theme Park in Gansu. [Photo/xinhuanet.com]
Jiayuguan Fantawild Adventure Theme Park, the largest theme park in Northwest China, opened in Jiayuguan in Gansu province on April 28.
The park differs from many others in the country since activities at Fantawild Adventure feature a combination of Chinese culture and state-of-the-art technology. Various adventures await visitors at the park such as rushing rapids, "Mount Tanggula", an original Chinese expedition event and scene plays employing 4D image technology.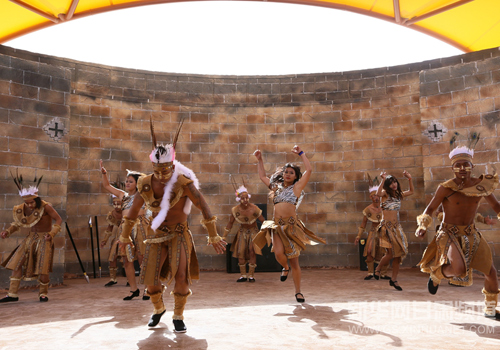 Dancers perform at Fantawild Adventure Theme Park on April 28. [Photo/xinhuanet.com]
During the park's opening period, tickets will be priced at 220 yuan ($35.49) per adult (or child taller than 1.5 meters) and 160 yuan for a child between 1.2 and 1.5 meters. Free tickets are available for adults over 70 years old and children under 1.2 meters in height. The entrance fee covers all activities in the park.
The construction of the park started in July, 2013 with 2.2 billion yuan investment from Shenzhen Huaqiang Group Co - a large investment company headquartered in Shenzhen, Guangdong province.
A number of supporting facilities are available at the park, including parking sites. The park is expected to receive 500,000 visitors annually.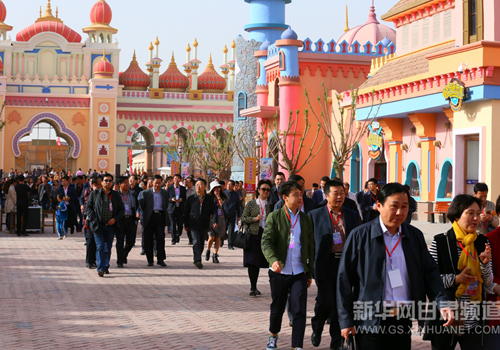 People visit the Fantawild Adventure Theme Park on April 28. [Photo/xinhuanet.com]
Edited by Jacob Hooson