Ten new female pilots are about to start their flying career with Xiamen Airlines after half a year's pre-job training.
The pilots were initially selected from hundreds applicants in 2010 after eight extensive tests and since embarked on a four-year professional training course at the Civil Aviation Flight University of China.
China's aviation industry is male dominated but an increasing number of females have become pilots in recent years.
"You see fireworks from the ground up, but we see them from sky down," said Luo Danyi, one of the pilots. She said the attractiveness of the job was that they could see many beautiful scenes from the air.
If the ten girls pass an additional 20 tests starting on March 14, they will officially pilot Xiamen Airlines' planes.
Xiamen Airlines has employed three aviatresses in the past, two of which are now retired.
China has 449 registered female pilots, accounting for just 1.12 percent of the total number of pilots in the country, according to data compiled in 2014.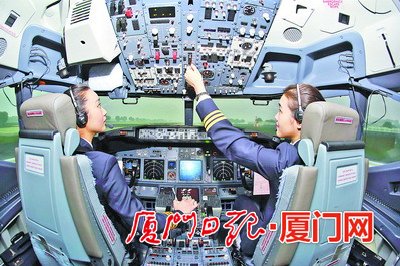 Ten new female pilots in Xiamen Airlines accumulated 250 flying hours prior to their graduation from the Civil Aviation Flight University of China. [Photo by Wang Huoyan / xmnn.cn]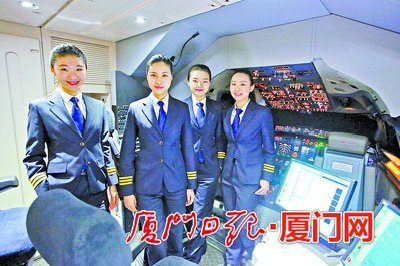 Four female pilots employed by Xiamen Airlines pose for a photo in a cockpit. [Photo by Wang Huoyan / xmnn.cn]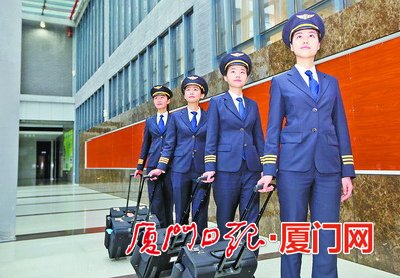 Ten new female pilots from Xiamen Airlines will officially begin piloting planes after passing 20 take-off and landing tests starting on March 14. [Photo by Wang Huoyan / xmnn.cn]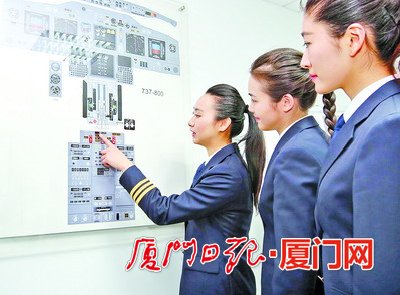 Ten new female pilots in Xiamen Airlines have completed two-phrase theory lessons, 80-hour simulated flying, and 50-hour following flights in their half-year pre-job training. [Photo by Wang Huoyan / xmnn.cn]