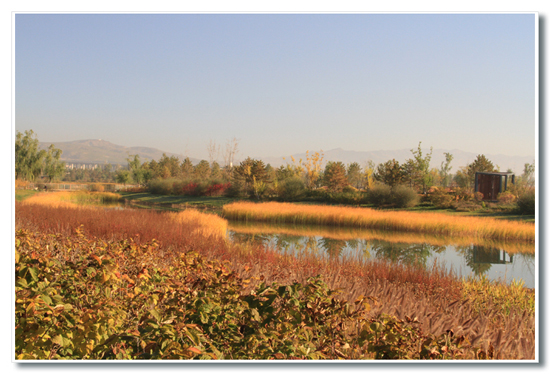 The autumn scenery of the Wenying Lake, a key nature reserve for wildlife in the city of Datong, Shanxi province [Photo / dt.gov.cn]
The city of Datong, Shanxi province has plans for a wildlife rescue center that can care for wildlife that reside permanently in the area and migratory fowl that stop over here, especially during this high season of migration to the south, which can result in injuries or a loss of direction.
The city's forestry bureau reports having rescued seven types of wild fowl, 30 altogether, over the past couple of years, and the urgent need for more professional treatment for a wider range of problems. As a result, it hit on the rescue center idea, for the north bank of the Sanggan River, and using resources from the nearby Wujiawa Wildlife Protection Center. The center will cover 1,400 sq m of ground, with support facilities and expects to handle the city's wildlife rescue work, epidemic disease monitoring, and the taming and breeding of endangered species. it will also wildlife preservation research, exchanges with overseas institutions, and wildlife awareness campaigns for the public.
The center will have seven separate medical facilities for different wildlife species, including small birds, small mammals, raptors, waterfowl, amphibians, and reptiles, and a quarantine area, with a complex of housing, rescuing facilities, and breeding.