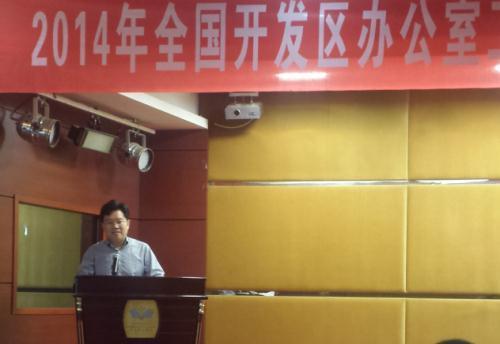 The Nantong Economic and Technological Development Area (NETDA) of Jiangsu attended a symposium on the management and innovation of development zones in Xi'an, Northwest China's Shaanxi province, from Sept 28 to 29.
Wang Qijing, director of the NETDA administrative committee, talked about the experience and innovative efforts of the Nantong development zone. According to Wang, practical abilities, a sense of responsibility, devotion and honesty are necessary for development zone management.
The symposium, held by the China Association of Development Zones, was attended by over 110 representatives from all over the country. Nine representatives from development zones in Tianjin, Xi'an, Shanghai, Chongqing and Wuhan also gave speeches at the meeting.