Beijing municipal government and the Beijing Association for Cultural Exchanges held an opening ceremony for the 2014 "World Photographers Focusing on Beijing" at the Summer Palace in the city on May 26.
A total of 10 photographers from several foreign countries, including Belarus, Canada, Egypt, Thailand, Turkey, France and the United States were invited to participate the seven-day event, which provides these world famous photographers to explore the metropolis' dynamics and elegance with their lens.
The event, launched in 1999, has attracted more than 100 photographers all around the world to come to Beijing and created a large amount of precious photos on Beijing's people, landscape and attractions in the past 14 years.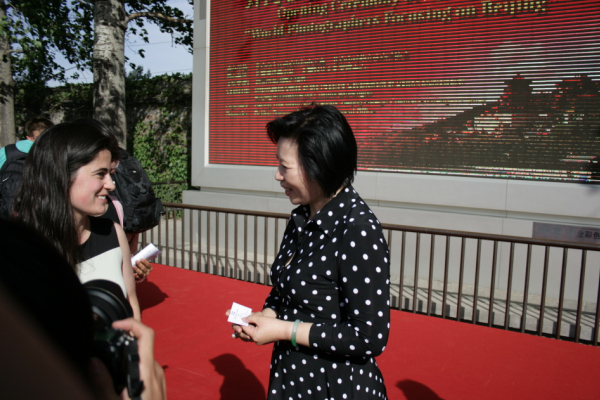 Wang Hui, director of the Information Office at the Beijing municipal government, communicates with Maud-Andrée Lefebvre, acting director of the Québec Government Offices in Beijing during the opening ceremony of the 2014 "World Photographers Focusing on Beijing" at the Summer Palace in Beijing on Monday. [Photo by Michael Thai/China Daily]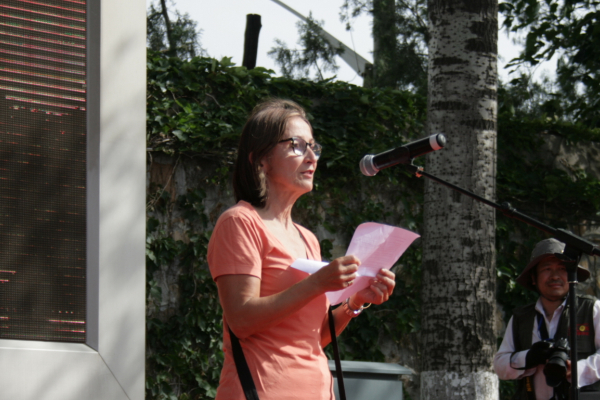 French photographer Laurence Vidal delivers a speech at the opening ceremony of this year's "World Photographers Focusing on Beijing" at the Summer Palace in the city on May 26. [Photo by Michael Thai/China Daily]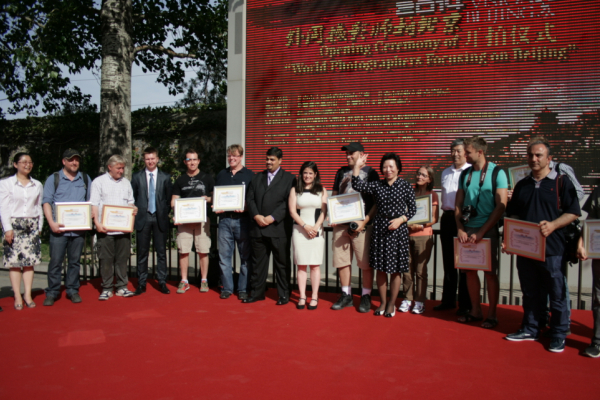 Photographers and officials from Beijing municipality and foreign embassies in China take a group photo after the opening ceremony in Beijing on May 26. [Photo by Michael Thai/China Daily]