Province expected to benefit thanks to its role in national economic plan, Han Tianyang reports.
With one of the most robust economies in China's eastern coastal areas, Fujian province has great potential for investors and enterprises looking to expand, local officials said.
It ranks the fifth among the provinces, municipalities and autonomous regions on the mainland in terms of the opening-up index formulated by the International Cooperation Center under the National Development and Reform Commission.

A number of well-known foreign companies have invested in Fujian and become important partners for local development. They include ABB, Boeing, Daimler, Dell, Exxon Mobil, Hitachi, LG, Phillips, Anheuser-Busch InBev and Walmart.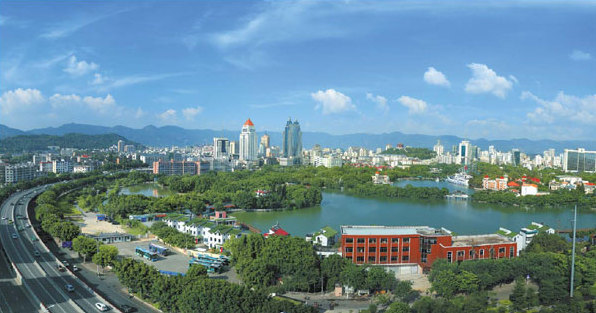 Like Fuzhou, capital of Fujian province, every city in Fujian is now equipped with international hospitals and schools as well as modern shopping and leisure facilities. Fujian has made great progress in implementing opening-up policies and attracting trade and investment. Photos provided to China Daily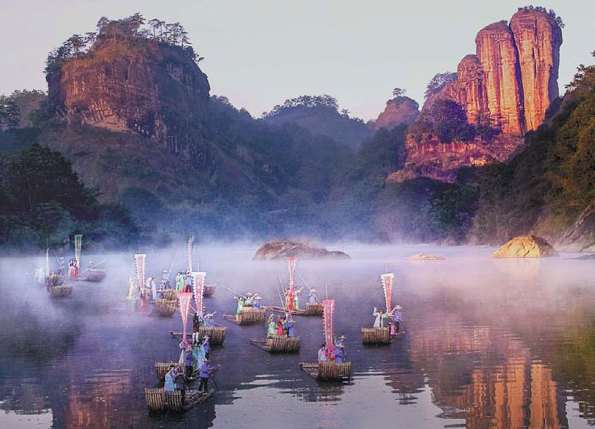 As a 5A national resort, Wuyi Mountain in Fujian has the largest area of subtropical forests in the world.
Serving as a vital link that connects the mainland with Taiwan and Southeast Asia, the province now has economic relationships with more than 200 countries and regions in the world.
"Globally, China is one of the most competitive emerging markets; in the country, Fujian is one of the regions with the most growth potential," said local officials.
Over the past decades, the central government has prioritized the development of its West Straits Economic Zone, the majority of which lies in Fujian.
Recently, the government released a slew of plans and proposals for various pilot regions across Fujian and extended many favorable policies that have created bright prospects for the province.
Last year, the GDP of Fujian reached nearly $318 billion, an annual increase of 11.4 percent.
According to projections in the local government's 12th Five-Year Plan (2011-15), its GDP will increase to about $397 billion by 2015 and surpass $630 billion by 2020.
Industrial boom
Relying on its surging economy and solid industrial base, Fujian is now among the top investment destinations for foreign firms in various sectors, local officials said.
It has three pillar industries, including electronic information, machinery equipment and petrochemicals.
Major electronic information products made in the province include flat-panel displays, light-emitting diodes and integrated circuits.
Fujian is also a traditional manufacturing base for ships, automobiles, machinery, electronics and environmental protection equipment.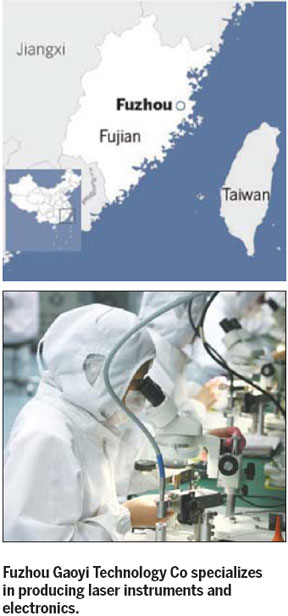 Quangang and Gulei in Fujian are important petrochemical bases with a complete industrial chain that covers all parts of the process, from refinery to chemical engineering.
Local officials said Fujian will continue efforts to upgrade its pillar industries by introducing leading enterprises, developing auxiliary businesses and improving the industrial chains.
Meanwhile, more efforts will be done to bolster emerging sectors like the marine economy, biological and medical industry as well as modern services, such as logistics, commerce and finance.
To attract more investment, the local government of Fujian has also improved infrastructure, especially transport.
For example, it has constructed an advanced system of high-speed railways.
Some 95 percent of the province's counties will soon have access to high-speed rail stations within a half-hour drive.
The province now has three big ports - Xiamen, Fuzhou and Meizhouwan - and each has cargo throughput of 100 million tons or more.
There are 325 container routes in all ports in the province.
With airports in Fuzhou, Xiamen, Wuyishan, Jinjiang and Liancheng, the number of domestic and international airlines operating in the province has now reached 218.
According to local officials, the total installed capacity of generators in the province will increase from its current level of 38.44 million kilowatts to 52 million kW by 2015.
Clean energy will account for nearly half of that.
This will make Fujian an important energy base on China's southeast coast.
Investment environment
To build a healthy investment environment, Fujian's provincial government provides various preferential policies to foreign enterprises, especially those that lead in their industries.
The policies include tax breaks, financing, land, R&D support and imported equipment.
Compared with other provinces, Fujian has the fewest requirements in terms of administrative approval for investment, local officials said.
Every region in Fujian has its own investment service organization to provide foreign investors with one-stop service that covers everything from project consultancy and licensing applications to law and finance.
The annual China International Fair for Investment and Trade, held in Xiamen every September, also offers a space for investors to meet and discuss issues.
Fujian is not only an ideal investment destination but also a pleasant place to live. With a forest coverage rate of 63.1 percent, the province has been rated first in China in terms of ecological conditions for 35 consecutive years.
Local government statistics show that the province has more than 20,000 foreign residents, and every year, it receives more than 1.4 million visitors from abroad.
Each city in Fujian is now equipped with international hospitals, international schools as well as modern shopping and leisure facilities.
The province's Wuyi Mountain was listed as one of the UNESCO World Heritage sites in 1999.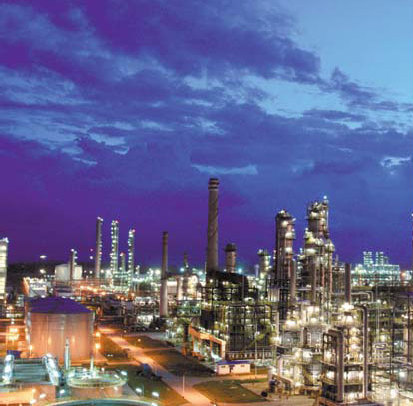 The petrochemicals sector has become a pillar industry.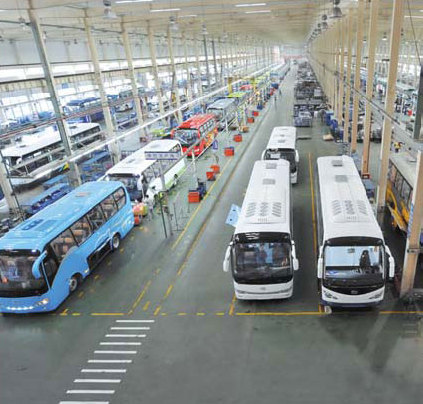 King Long Motor Group in Xiamen.
(China Daily 09/07/2013 page16)