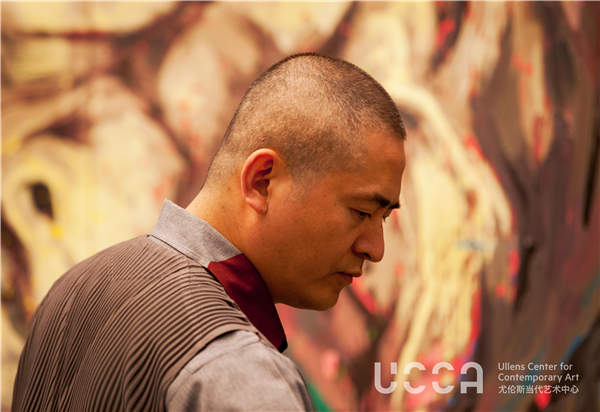 [Photo provided to China Daily]
Speaking of his regrets, he says he once drew a portrait of Lucian Freud, one of the greatest artists from the United Kingdom, and was just about to send it to him when he learned that the artist had passed away.
As for his other works, there is the Chaos series.
Zeng held two brushes with his right hand and painted alternately-one sketches, and the other disturbs the painting.
This, Zeng says, has created an unexpectedly interesting effect.
"Order is meant to be broken and established. So, when the new order becomes a shackle, it has to be broken again."
Contact the writer at xiaoxiangyi@chinadaily.com.cn
If you go
Parcours
Sept 19-Nov 19. Great Hall, Nave at the Ullens Center for Contemporary Art, 798 Art zone, Chaoyang district, Beijing. 5780-0258.