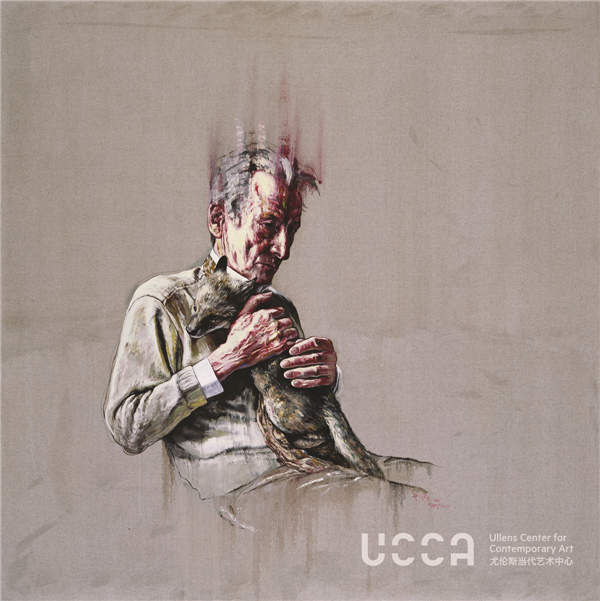 Lucian Freud, Artist series (2011).
Basically, one does not need to understand the theory of art to appreciate a painting.
However, if one understands both Western art and traditional Eastern art, especially paintings from the Song Dynasty (960-1279), one can enjoy his works on paper even more.
"Even if you don't know art history, art can be rewarding if you are patient. You have to communicate with the work, stare at it for a while and feel it. Just a quick glance will leave you disappointed," he says.
That's why Zeng has ensured that the exhibition room is dark, and it takes as long as one minute for a viewer's eyes to adapt to the environment.
Zeng also believes that a calm mind is important to enjoying art. "Only when one is calm, one can notice subtlety."
Meanwhile, Zeng has not given up on oil painting and returns to it from time to time.
"I have to be absent for a while, or else I'll become too obsessed and blind," he says.