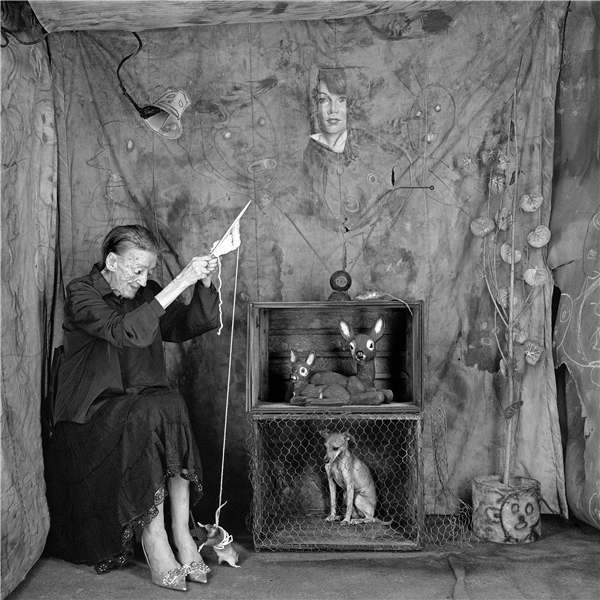 Snagged, a photo by Ballen.
The show features photos he took in South Africa in the past 20 years as well as two videos, including the music video I Fink U Freeky that he co-directed for the musical duo Die Antwoord.
Cai Meng, curator of the show, says he met Ballen in 2013 at the Pingyao International Photography Festival, where the Johannesburg-based artist won the biggest award of the festival in North China's Shanxi province.
"Many contemporary Chinese photographers are influenced by him," says Cai.
Ballen was born in New York and moved to Johannesburg in the 1970s.
He started his work in South Africa as a geologist and then kept recording life in towns and villages by taking photos, with portraits being his main subjects. Since 2000, Ballen has changed his approach to tableaux, an abstract way of photography that combines installations, sculptures, films and photography.
It's common to see animals in his pictures - rats, birds, geese, snakes and even lions are included in his "crew" list since Ballen calls himself the director of his photos.
"Birds fly fast. Cats are the worst to control. I just take photos spontaneously when they move, maybe a good one or not. It all happens naturally," says Ballen.
"I can speak cat language in order to know what they're thinking. But cats never tell me what they want," he says, jokingly.
Animals in his pictures add a sense of reality into his fictionalized visual works, he explains.