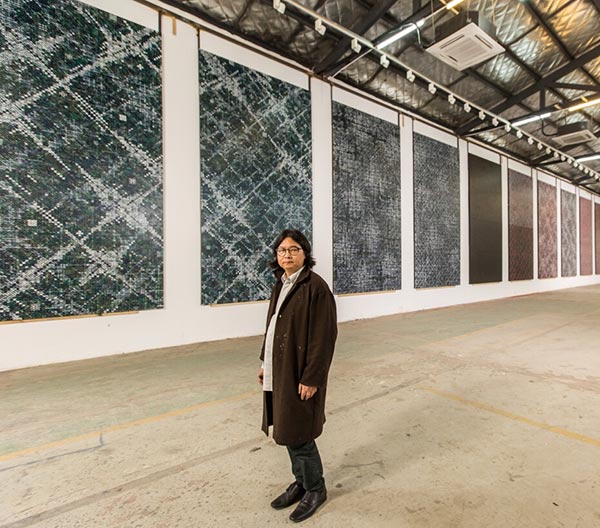 Ding Yi. [Photo provided to China Daily]
Shanghai-born abstract artist Ding Yi, 64, has become the first Chinese to be represented in the United Kingdom by Timothy Taylor, the established London-based gallery.
Ding is known for a distinguished style that features the patterns of crosses and grids arranged in varying arrays which he has revisited since the late 1970s. His works have been collected by museums, including the Centre Pompidou in Paris and Yuz Museum in Shanghai, and acquired by important collections such as the Daimler Art Collection in Berlin.
Related:
Kaifeng Blues points to city's decline