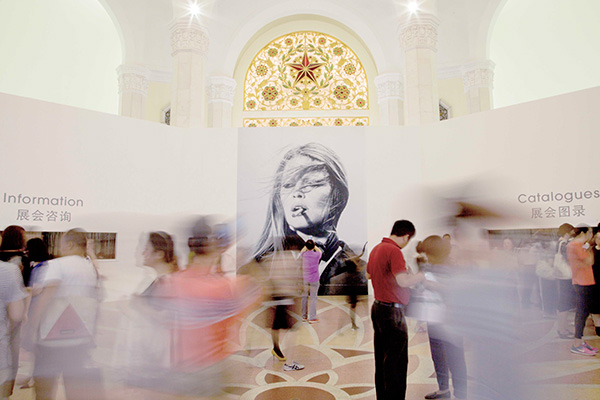 Photofairs Shanghai will be held from Sept 9 to 11 at the Shanghai Exhibition Center. [Photo provided to China Daily]
Photofairs Shanghai is becoming more international as galleries from South Korea, Belgium, Israel and Iran will make their debuts at the annual photography art fair being held from Sept 9 to 11 at the Shanghai Exhibition Center.
A total of 50 galleries from 15 countries will participate in the fair's third edition, and one-fourth of them have never shown in China.
The featured artists will include 19th century photographers Gustave le Gray and Elliott Erwitt, and leading figures in international photography like Mona Kuhn and Cai Dongdong.
Fashion photography will also find a place at the event.
Chinese collector Jin Hongwei, whose Cipa Gallery will be at the fair, says: "Financially speaking, good photography — on the whole — is more accessible than blue chip paintings. It is therefore an interesting way into the art market."
Former photojournalist Liu Heung Shing, who founded the Shanghai Center of Photography, says the fair serves as a window for a large pool of would-be collectors.
"This potential cannot be underestimated given the size of China and the fact that it will be the world's largest economy in the next 10 years."
Related:
Images tell stories of Beijing, Shanghai and Guangzhou