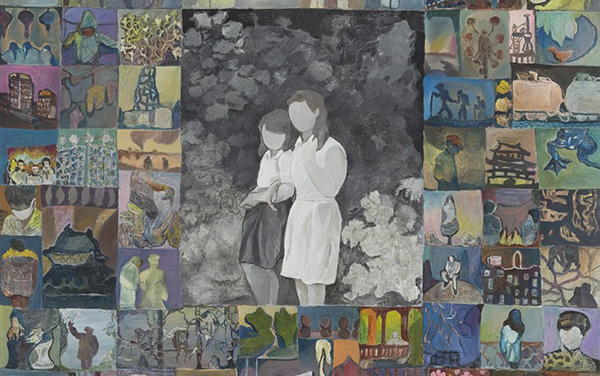 A painting by Wang Qing. [Photo provided to China Daily]
Wang Qing, 48, portrays a desolate view of Kaifeng in his paintings that are on show in Beijing.
The exhibition, Kaifeng Blues, draws imaginary scenes to show the glorious past of the city in Central China's Henan province, where he grew up, and its decline in modern times. He was inspired by old photos he had collected and taken to create his artworks.
"Wang has progressed slowly but with honesty," exhibition curator Zhu Zhu said. "His past paintings present a view of his own experience, while his recent creations profile the sight of our time from a different perspective."
The exhibition is being held at the Hive Center for Contemporary Art through Aug 18.
Related:
Photofairs Shanghai sees increasing global interest