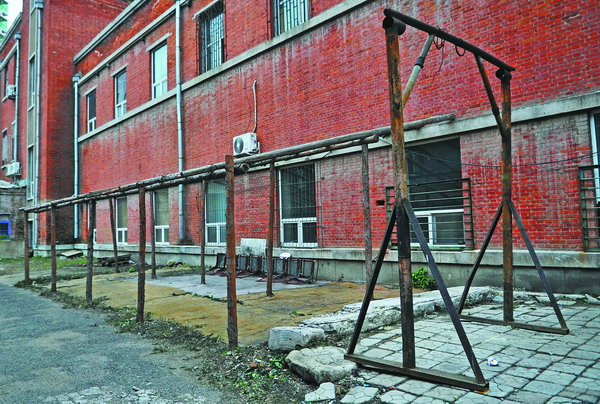 Old studios of the Changchun Film Group Corp are well preserved. Provided to China Daily 
There has long been a debate among members of the public about whether the giant Soviet-style buildings constructed in Beijing during the 1950s and old factories in Northeast China should be counted as historical relics. Now, a group of experts is advocating that they should be.
Efforts to preserve these buildings are expected to receive more attention, following the establishment of the Committee of 20th Century's Architectural Heritage on April 29 at the Palace Museum. The committee is affiliated with the Chinese Cultural Relics Society, the country's largest academic organization for the studies and protection of cultural relics. It consists of 74 members, most of whom are veteran architects and archaeologists.
"Ancient buildings are splendid, but most of them have lost practical functions," says Shan Jixiang, one of two co-directors of the newly founded committee. "However, many of those built in the last century still function well.
"But, there is so much room for improvement in preservations efforts, especially given China's fast urbanization."
Shan greatly regrets the demolition of the old railway station in Jinan, capital of Shandong province, in 1992. The European-style building, constructed during the 1910s, was one of the biggest railway stations in the world and widely considered to be an architecture masterpiece.
"In today's China, the average lifespan of buildings is less than 30 years. That is largely because of people's irrational attitude toward 20th-century construction.
"On one hand, our archaeologists struggle to look for cultural relics of certain periods in history; on the other hand, we neglect the living history."