Student designers combine the traditional with the modern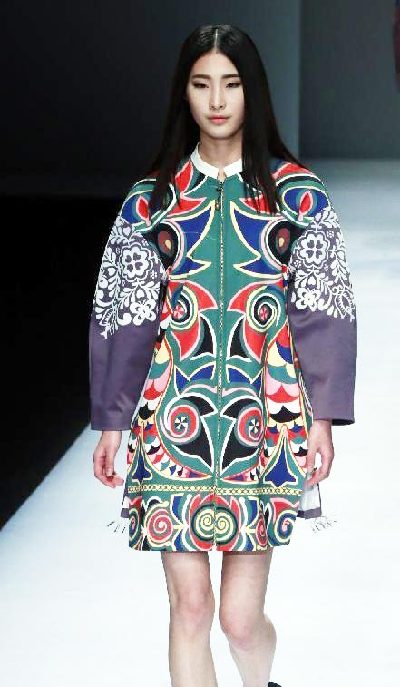 A model presents a creation designed by graduate from Wuhan Textile University during the 2014 China Graduate Fashion Week in Beijing, capital of China, April 27, 2014. [Photo/Xinhua]
Hundreds of graduating students are showing-off their design talents at he China Graduate Fashion Week in Beijing. At this year's fashion fiesta, some students are tasked with reviving traditional elements and mixing them modern design concepts.
Models strutting this runway are wearing creations from students of Beijing Union University who got their inspiration from ancient murals in Dunhuang Grottoes and costumes of that period.
The design grads updated traditional fashions with bold cuts and by using modern printing and weaving techniques.
"I'm inspired by the feather of the peacocks," said a design grad.
"We've used digital printing to recreate murals in the Dunhuang cave," said another designer.
Other students were inspired by the terminus of the Silk Road. The city of Xi'an, was the center of ancient Chinese fashions, over 2,000 years ago.
Grads from the city's polytechnic university incorporated some of the city's scenic spots in their designs, including the Terra-Cotta Warriors and the Giant Wild Goose Pagoda.