Luxury market adds British fragrances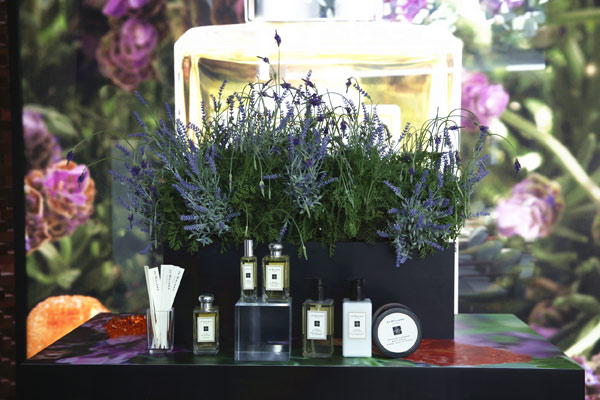 Jo Malone London taps the Chinese market with its first independent boutique that recently opened in Beijing. Photos provided to China Daily
Select ingredients and personal service make Jo Malone London stand out, as the fragrance label sets up shop in Beijing, Gan Tian reports.
Celine Roux lives in East London. On weekends, she spends her time discovering galleries, exhibitions, gardens and markets all over the city. One day, when she was walking by Columbia Road flower market near her apartment, she happened to discover lovage, a tall perennial plant which exudes a unique smell.
Working as the product development and innovation director in the renowned British fragrance house Jo Malone London, Roux took note of this scent instantly. Later in her lab, this English herb ended up becoming the special twist of the candle Lavender & Lovage, a popular product from the label.
According to Roux, this is the typical "British style" of the fragrance house Jo Malone London: It absorbs the characteristics of the great city it hails from.
The label opened an independent boutique in Beijing this month, following a welcome celebration featuring starlets Song Jia, Chen Ran and Ke Lan.