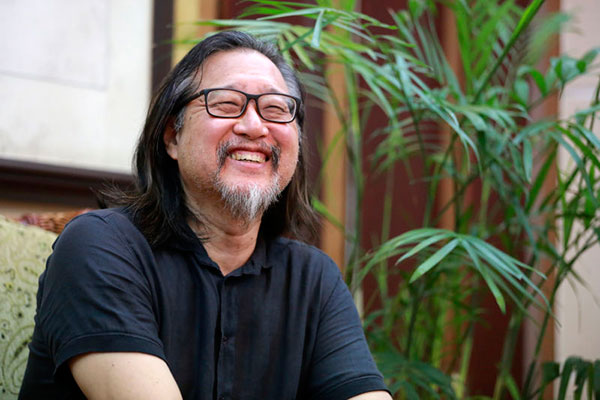 Playwright Stan Lai speaks to media at his hotel after the performance, June 28, 2016.[Photo by Feng Yongbin/China Daily]
Hidden along a modest alley and atop a crude concrete step, the unassuming doors to the Huichang county theatre swing open.
Wide-eyed locals pour in and quickly fill the available seats - many are about to watch their first play, ever.
Its hardly a fitting scene for a production by Asia's greatest playwright. But Stan Lai wouldn't be anywhere else.
"It's absolutely amazing to perform here," Lai told chinadaily.com.cn on Thursday, after the final dress rehearsal for his iconic play Secret Love in Peach Blossom Land, on the eve of it showing at the annual Huichang tourism and cultural festival in southeast China's Jiangxi province.
"It's a place that would never see theatre like this ... never see the same level of theatre you can see in Beijing or Shanghai.
"And the touring groups like our's would never come here. Not a possibility, ever.
"Except for us."
Why? It's the birthplace of Lai's father.