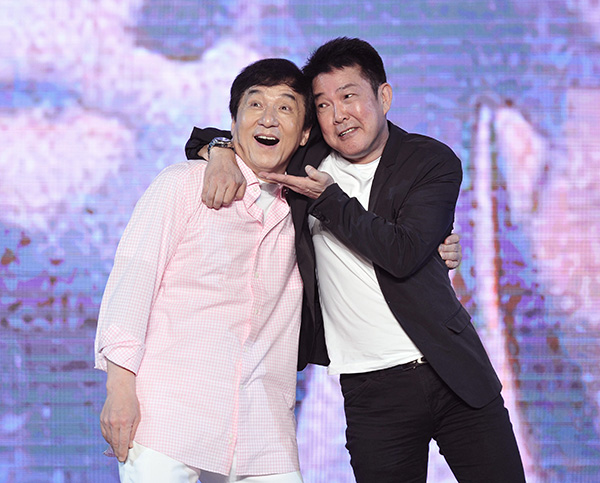 Jackie Chan (left) and Yuan Biao. [Photo provided to China Daily]
Jackie Chan's latest action comedy,
Skiptrace
, aims to "showcase the diversity of Chinese culture and customs", as kung fu star revealed in Beijing on Sunday.
Skiptrace, also starring veteran actress Fan Bingbing and American actor Johnny Knoxville, will open to the Chinese theaters on July 22.
Centering on a retired detective (Chan), the tale follows his adventure to track a crime suspect from the snow mountains in the Inner Mongolia autonomous region to the picturesque nature in Guangxi Zhuang autonomous region.
With the idea staying in his mind for around 25 years, Chan says he has always dreamed of making such a film revolving on chasing and tracking.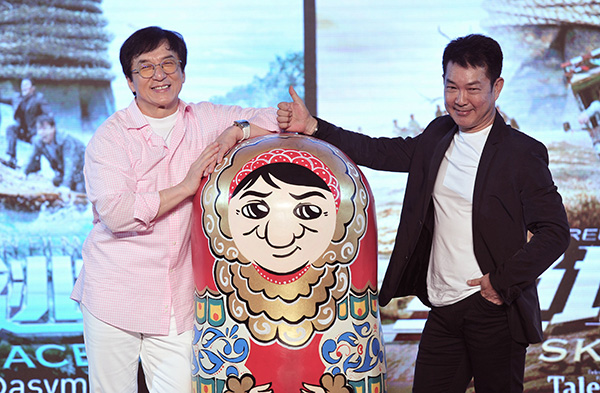 Jackie Chan (left) and Yuan Biao. [Photo provided to China Daily]
Chan, whose acting career spans for around half a century, explains his lifelong love of action films.
"I love action, but I dislike violence. So I'm always thinking about how to shoot action films without violent, bloody sequences," he says in a documentary about the making of the movie.
"For me, action comedy is the best way to showcase Chinese martial arts skills and let the audiences ignore the violence," Chan says in the documentary.
The movie, directed by Finnish director Renny Harlin, is jointly produced by the Beijing-based studio Talent International Media and American firm Dasym Media.
Related:
Jackie Chan: I almost died during new film production